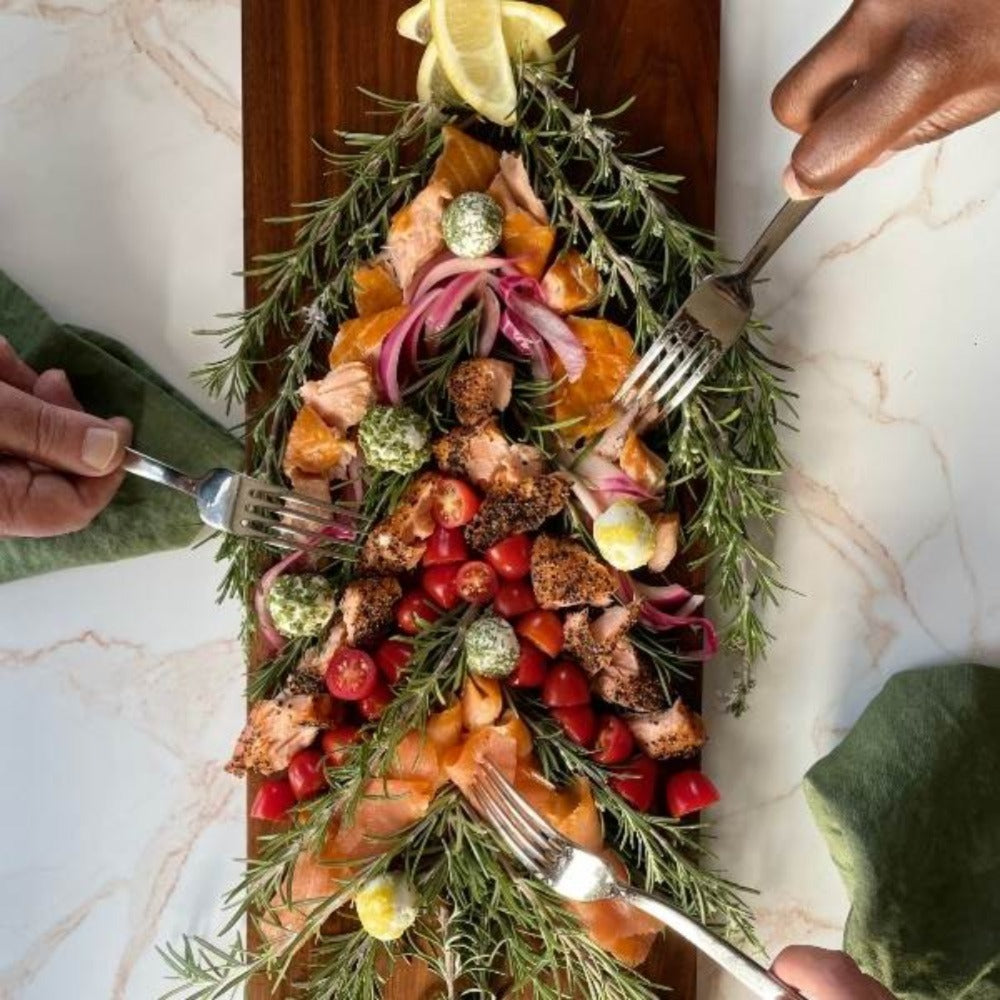 Hot smoked and cold smoked salmon star on this Christmas tree charcuterie board. Use fresh rosemary to set the scene and intersperse with pickled onions, olives, capers, and cherry tomatoes to create a beautiful and delicious appetizer board that is sure to wow your guests. Serve with baguette or crackers on the side.
Ingredients
4 oz roasted salmon, peppered
4 oz cold smoked salmon
6 - 8 sprigs fresh rosemary
4 oz green olives
4 oz capers
4 oz picked onions
4 oz pepperoncini
4 oz roasted red pepper
1 package baguette or crackers
Instructions
Start by placing rosemary sprigs at a downward angle. Place sliced lemon on top in a star pattern. Add ingredients in layered lines down from the rosemary, occasionally adding another sprig in between as branches. Serve alongside dips, crackers, or bread for a full charcuterie board experience!