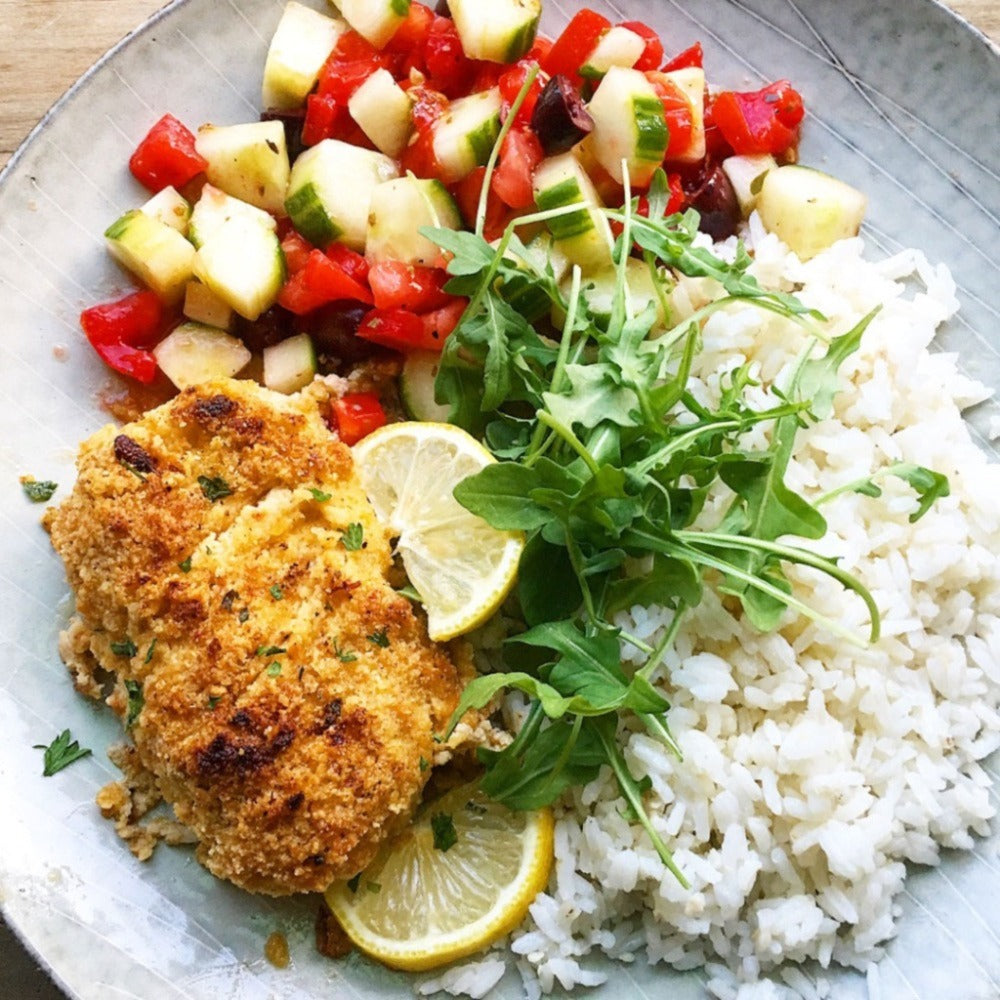 This flaky Almond Crusted Baked Cod by Zest My Lemon is one of our favorite ways to eat fish. The crispy, nutty crust on the outside is filled with flavor and enhances the natural, mild flavor of the cod. Serve with a tomato, onion, and basil medley plus basmati rice for a truly delightful meal.
It's made with our sustainable Wild-Caught Cod Fillets, which are conveniently portioned into individual vacuum sealed packs. And, it's made with paleo and keto friendly almond flour, for those avoiding grains or gluten. You can sub out regular, all-purpose flour if you don't have almond on hand, but it may reduce the nuttiness of the overall recipe.
Ingredients
2 cups almond flour
1 teaspoon garlic powder
½ teaspoon ground paprika
½ teaspoon sea salt
½ teaspoon ground black pepper
½ cup extra virgin olive oil
Juice of a lemon
Lemon slices and wedges
Instructions
Preheat oven to 425 F. Place lemon slices down as a platform for the fish in a 9 x 6 baking dish or parchment lined baking sheet. Pat cod fillets dry with paper towel. In a shallow bowl add the almond flour, garlic powder, paprika, sea salt and ground black pepper and combine. In another shallow bowl combine extra virgin olive oil and lemon juice. Drench each cod fillet one by one into the olive oil lemon mixture then place each drenched fillet into the almond flour mixture and generously coat on both sides of the fish. Place each coated fillet on top of the lemon slices on the baking sheet or dish. Bake in oven for 16 minutes. Set oven to broil and brown on the tops watching carefully to prevent burning 2-4 minutes.