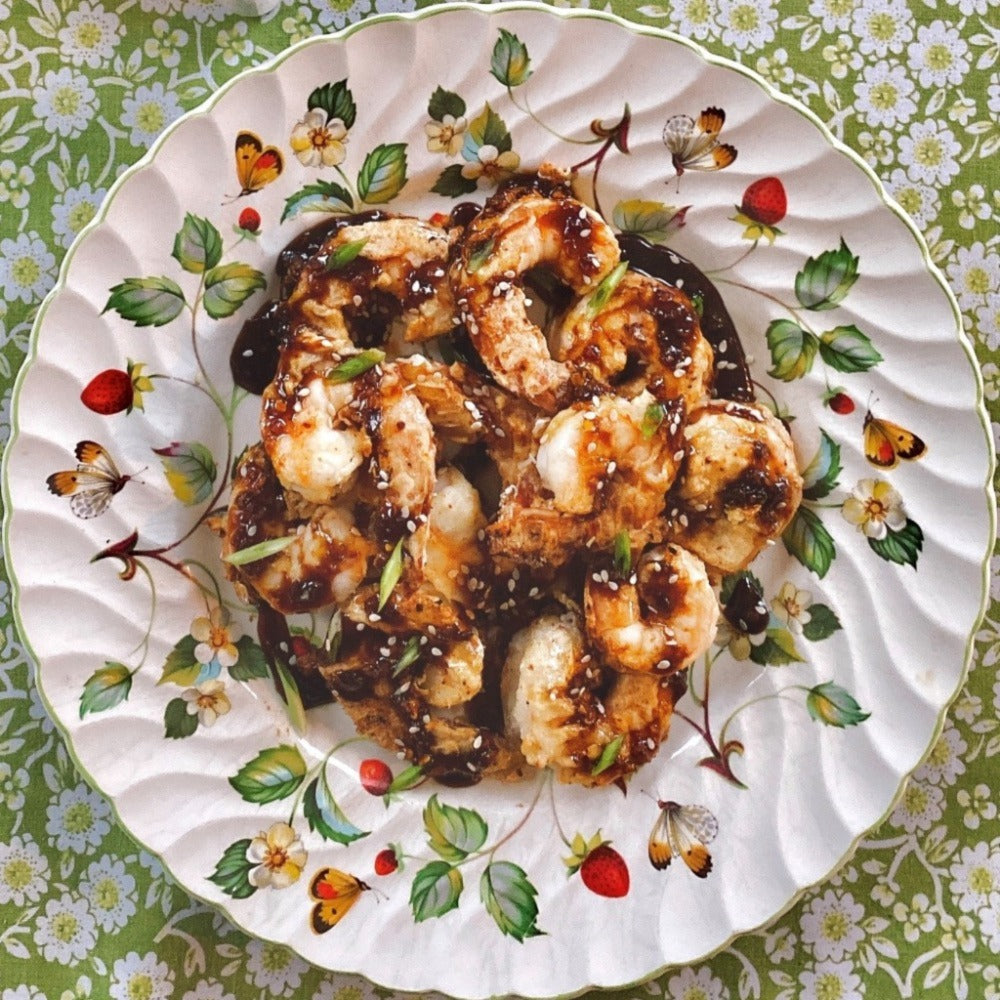 This Whole30 Recipe can be easily modified to use readily available pantry staples. A slightly sweet sticky sauce and the satisfying crunch of air-fried shrimp combine for a family-favorite dinner or snack!
Ingredients
For Shrimp:

1/4 cup cassava flour
1/4 cup tapioca flour you can sub ½ cup of regular flour
1 tablespoon garlic powder
1 teaspoon ground ginger
1 teaspoon gochugaru Korean red chili pepper powder, if you cannot find sub with red chili flakes
1 Egg
1 package of Pacific White Shrimp
For Sticky Sauce:

1/4 cup coconut aminos oil will work too!
1 tablespoon sesame oil
1 teaspoon chili onion crunch
Sesame seeds optional
Green scallions optional
Instructions
Spray oil on air fryer and set for 400°. In a medium bowl, mix cassava flour, tapioca flour, garlic powder, ground ginger, and gochugaru together. In a separate bowl, crack an egg and whisk. Dip shrimp in egg wash then roll around in flour mixture. Lay in air fryer and fill bottom layer (don't let the shrimp touch and do in batches if needed). Set air fryer to cook for eight minutes and flip at halfway. While the shrimp is frying, set a small saucepan on low to medium heat. Add all of the ingredients for sticky sauce in pan. Stir occasionally and let it simmer together for 10 minutes. Once shrimp is done, top with sticky sauce and serve immediately!