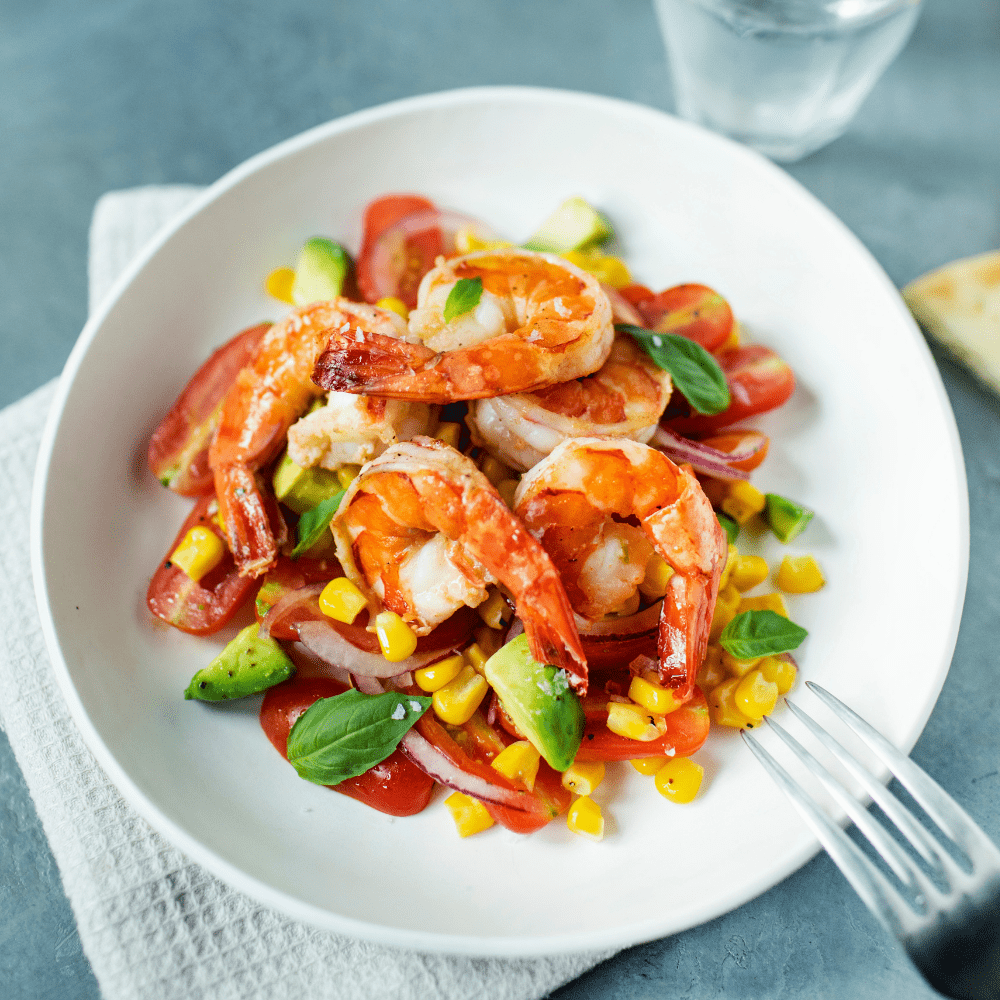 Light and crisp, this summery dish elevates your dinner table! This recipe calls for our jumbo size Black Tiger Shrimp, but you could easily sub our Raw Pacific White Shrimp. Plus, this meal is deceivingly simple to make; we won't tell if you don't!
Ingredients
For the salad:

2 tbsp apple cider vinegar
3 tbsp olive oil extra virgin
2 cups fresh sweet yellow corn
2 cups cherry tomatoes halved
1/2 red onion thinly sliced
fresh basil for garnish
For the shrimp:

3 tbsp unsalted butter 3 tbsp olive oil extra virgin
5 cloves garlic sliced
2 tbsp fresh parsley finely chopped
1 pinch red pepper flakes
salt & pepper To Taste
Instructions
For the salad:
In a mixing bowl, whisk together vinegar and olive oil. Add the corn, tomatoes, red onion, and avocado. Toss to coat. Season with salt, pepper, and basil. Transfer to a serving bowl and set aside while you cook the shrimp.
For the shrimp:
In a frying pan over medium heat add the butter, olive oil & garlic. Cook until fragrant, about 2 minutes. Add the shrimp in a single layer and cook for 2 to 3 minutes on each side. Finish with lemon juice, parsley & red pepper flakes. Toss shrimp to coat. Season to taste with salt & pepper. Top prepared salad with shrimp & serve warm!