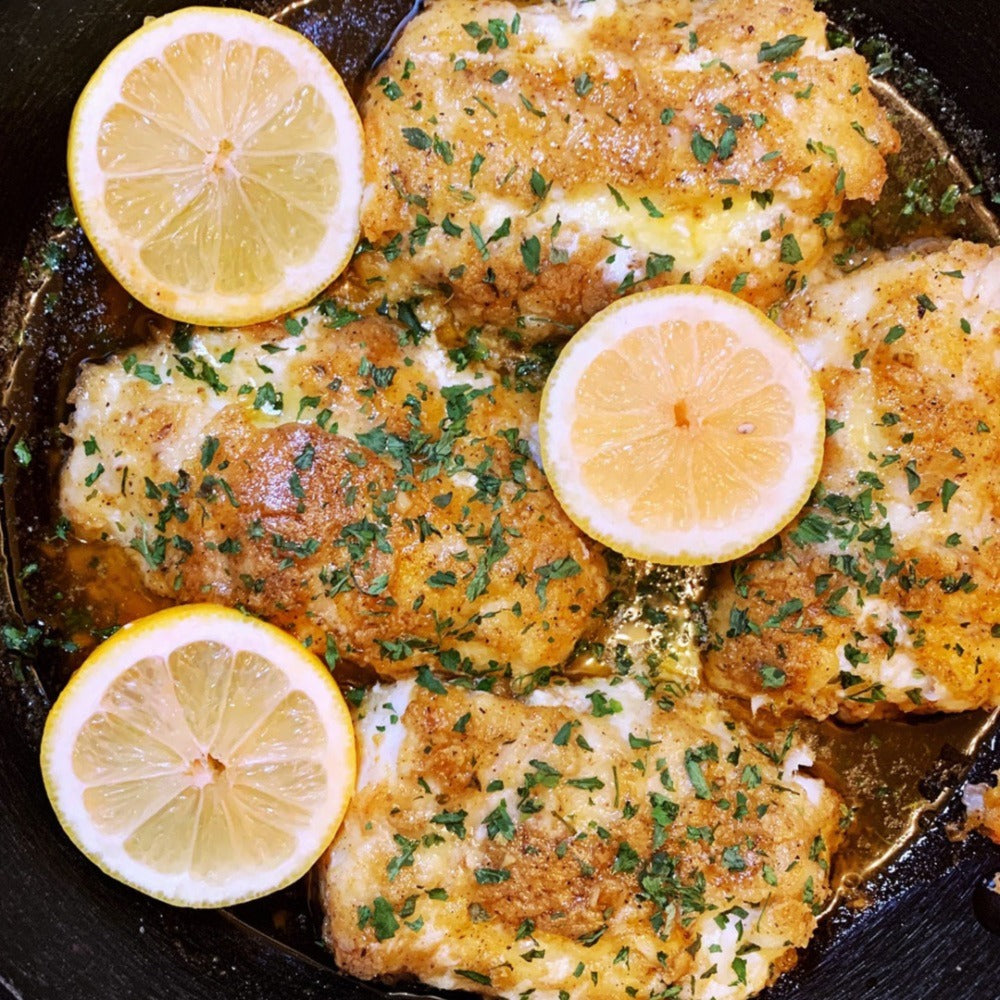 The Spruce Eats recipe for Baked Panko-Crusted Cod has all the crispy flavor of fried fish with none of the grease. You can sub in any mild white fish, but we especially like it paired with our flaky Wild-Caught Cod Fillets. The flavorful crust is quick to throw together for a weeknight dinner. We love ours with a side of fresh baked fries or coleslaw for a traditional fish and chips style meal.
Ingredients
1 package Wild-Caught Icelandic Cod
Kosher salt to taste
Pepper to taste
1 cup unseasoned panko breadcrumbs or gluten-free breadcrumbs/crushed crackers
2 tablespoons parsley finely chopped
1/4 cup all-purpose flour or almond/coconut flour
2 large eggs
1 teaspoon Cajun seasoning or Creole
2 tablespoons mayonnaise
1 lemon
Optional: tartar sauce or remoulade sauce for serving
Instructions
Defrost Cod Fillets. Heat oven to 425 F. Line a rimmed baking sheet with aluminum foil or parchment paper, then spray with nonstick cooking spray or grease with oil. Sprinkle both sides of the defrosted fish pieces with salt and freshly ground black pepper. In a wide bowl, combine the panko crumbs and the parsley. In another bowl, whisk the eggs with the Cajun seasonings and mayonnaise. Dip the fish fillets in the plain flour, coating each piece thoroughly. Dip the flour-coated fillets in the egg mixture, then coat with the panko crumb mixture, pressing lightly to help crumbs adhere to the fish. Repeat with the remaining fillets. Arrange the crumb-coated fish on the prepared baking sheet. Bake for about 16 to 20 minutes, or until the fish flakes easily with a fork. The time in the oven depends on thickness, so adjust for very thin or very thick fish fillets. Meanwhile, cut the lemon into four wedges. Serve the baked fish fillets with the lemon wedges and tartar sauce or remoulade sauce.