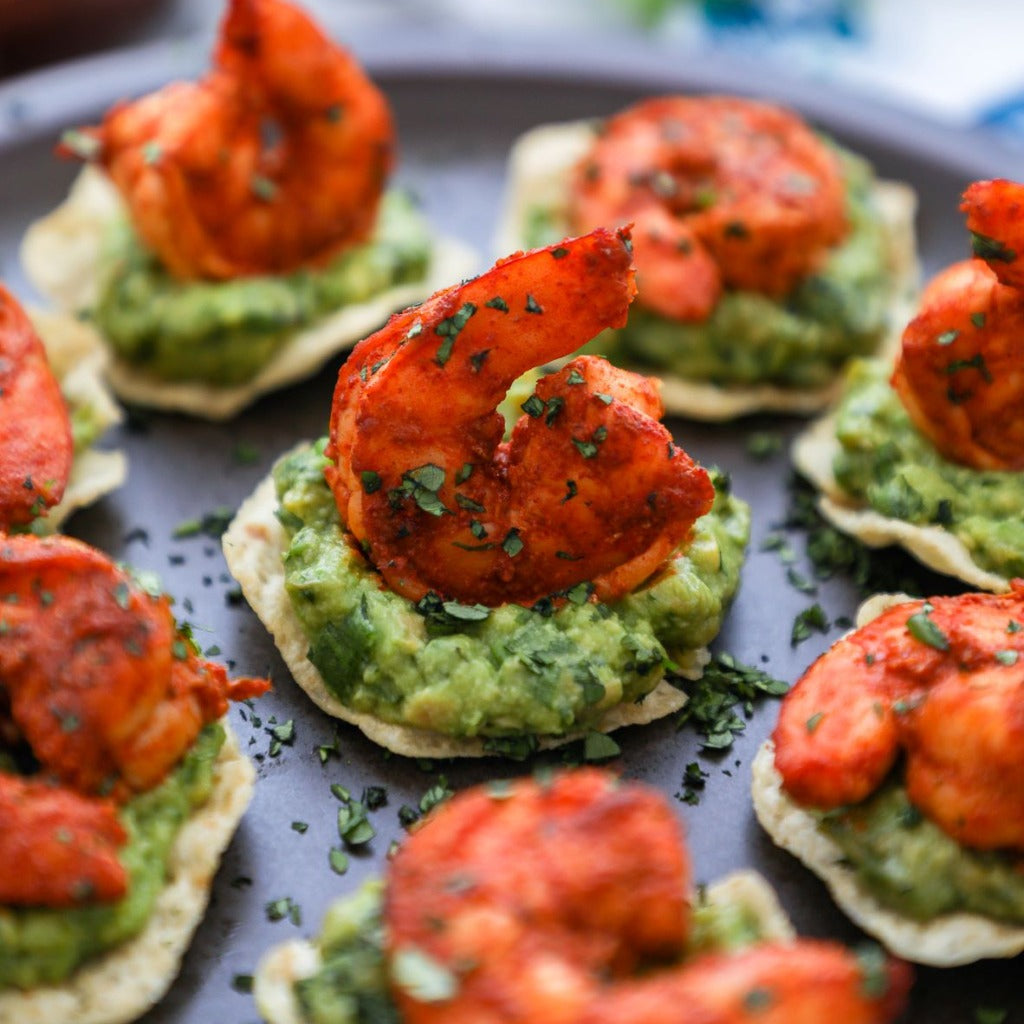 Kalefornia Kravings'
Chili Lime Shrimp & Guac Bites are an instant game day hit.
Ingredients
1 lb. Pacific White Shrimp
1 garlic clove, minced
1 lime, juiced
1 tsp chili powder
½ tsp paprika
¼ tsp cumin
½ tsp salt
⅛ tsp cayenne (optional)
Guacamole (homemade or store bought)
Tostitos scoops
Chopped cilantro, for garnish
Instructions
Add your shrimp, chili powder, paprika, cumin, salt, cayenne (if using), garlic and lime juice to a bowl and give it a good mix. Then heat a pan over medium-high heat and spray it with cooking spray. Once hot, add your shrimp to the pan and cook for 2 minutes per side or until they're cooked all the way through. (You may need to do this in batches so you don't overcrowd the pan.) Set them aside once done. To assemble, place a dollop of guacamole in the center of each Tostito scoop and place 1 shrimp on top. (You can lay the shrimp down or stand them up straight.) Then sprinkle chopped cilantro over the top and serve immediately.