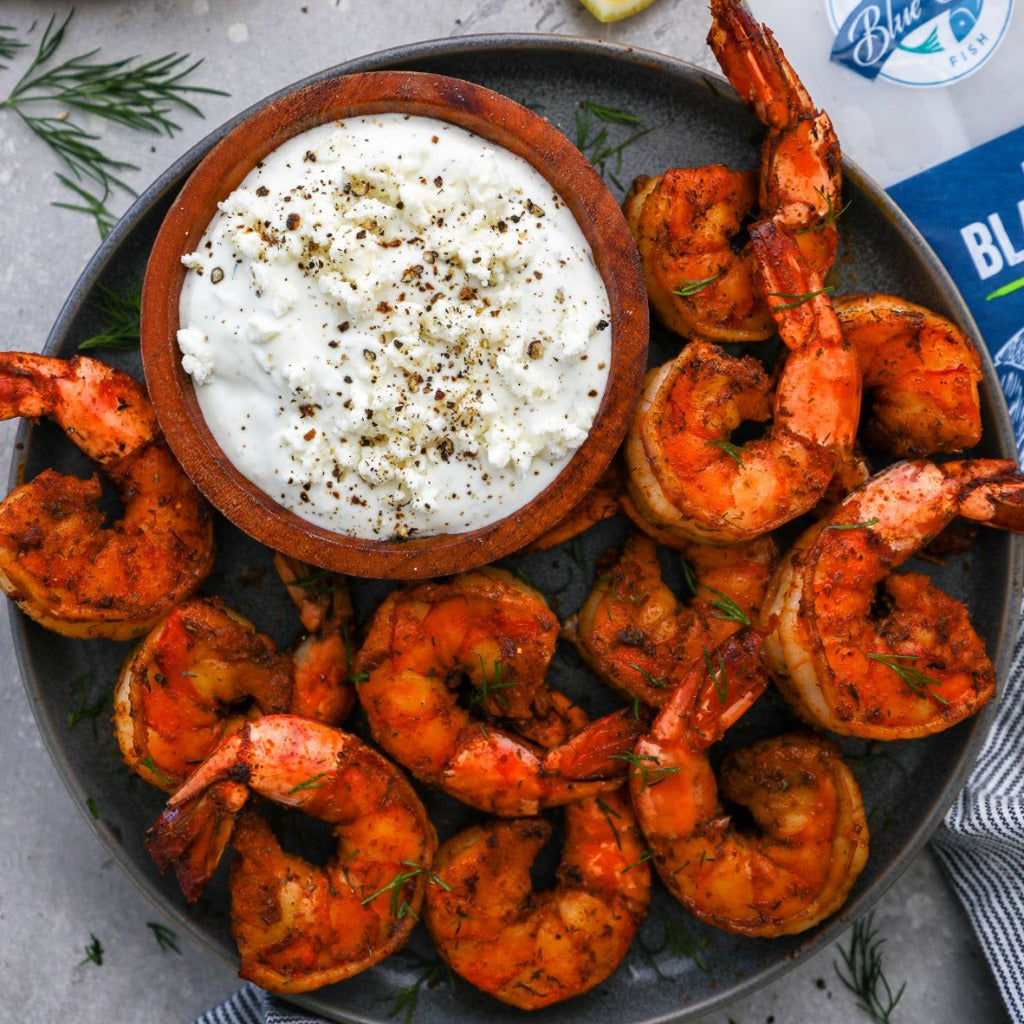 You can't go wrong with
Kalefornia Kravings
' Paprika Black Tiger Shrimp and Lemon Whipped Feta Dip. It's easy to make, insanely delicious & the dip goes with everything.
Ingredients
For the shrimp:

1 lb. Colossal Black Tiger Shrimp, peeled & deveined
1½ tsp smoked paprika
½ tsp dried dill
½ tsp salt
¼ tsp garlic powder
¼ tsp cayenne (optional)
Black pepper, to taste
For the lemon whipped feta dip:

4 oz. feta, crumbled
½ cup plain Greek yogurt
1½ Tbsp fresh lemon juice
¼ tsp dried dill
1 small garlic
Black pepper, to taste
Instructions
To make the lemon whipped feta dip:
Place all your ingredients in a food processor and blend until smooth. Store the dip in the refrigerator while you prepare your shrimp.
To make the shrimp:
Pat your shrimp dry with a paper towel and mix your spices together. Then add your shrimp and spices to a bowl and toss until the shrimp are fully coated. Next heat a large pan over medium high heat and add a splash of olive oil once it's hot. Add your shrimp to the pan and cook for 2-3 minutes on each side or until the shrimp are cooked through. (You may need to do this in 2 batches.) Remove your shrimp from the pan and place them on a serving tray. Squeeze some lemon juice over the shrimp and serve immediately with your feta dip.