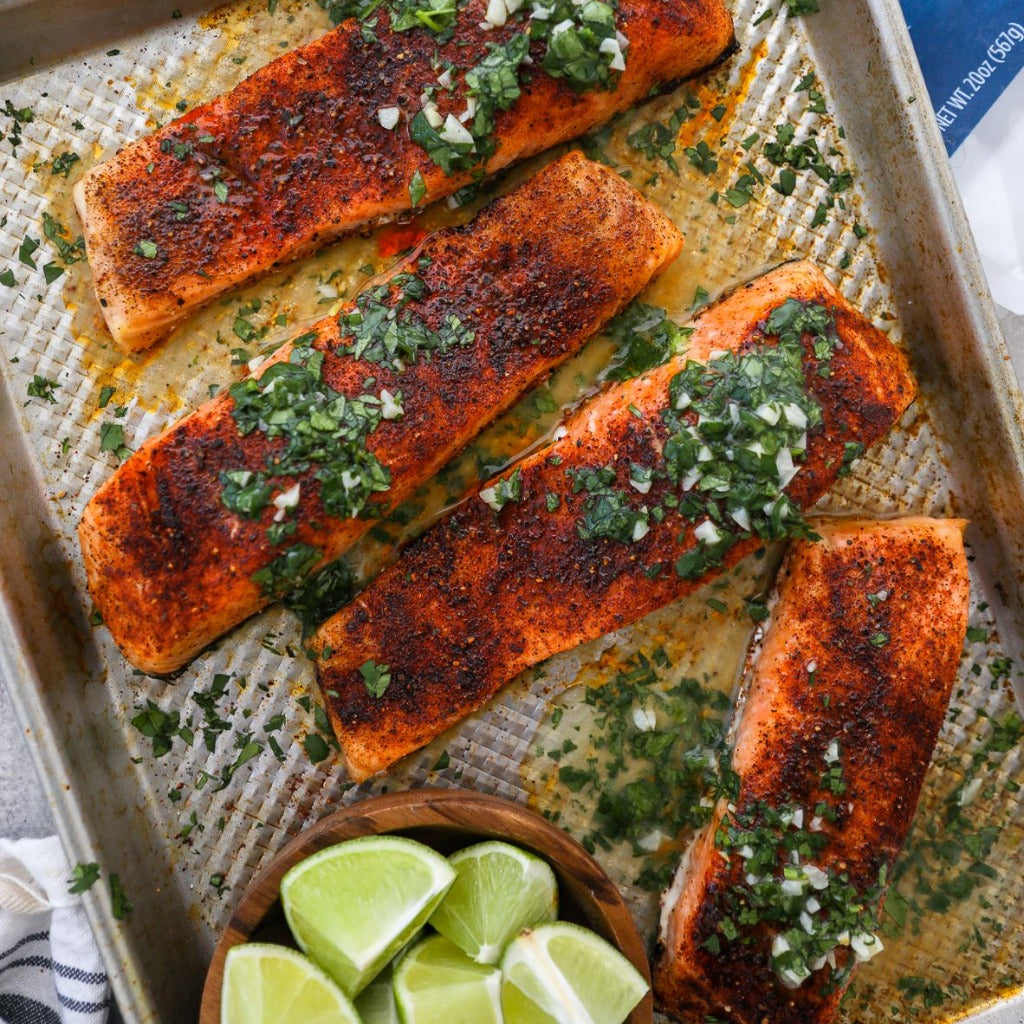 Kalefornia Kravings'
recipe for Roasted Salmon with Cilantro Lime Butter is a winner! Chili rubbed salmon is baked until flakey then brushed with a tangy garlicky cilantro lime butter.
Ingredients
For the Roasted Salmon:

1 tsp chili powder
¼ tsp paprika
¼ tsp salt
¼ tsp black pepper
Salt + pepper
For the Cilantro Lime Garlic Butter:

¼ cup butter
2 Tbsp lime juice
2 garlic cloves, minced
¼ cup cilantro, chopped
Salt + pepper
Instructions
Preheat your oven to 400 degrees and spray a baking dish with non-stick cooking spray. Next pat your salmon fillets dry with a paper towel and place them in your prepared dish. Then mix your chili powder, paprika, salt and pepper together and sprinkle the mixture evenly between your salmon fillets. (Only season one side of your salmon.) Place your salmon in the oven and bake for 10-12 minutes or until it flakes easily with a fork. When the salmon is done, heat your butter and garlic together in a small pot over medium high heat until the butter has completely melted. Let it cook for 1 minute then add your lime juice and stir. Take your pot off the stove and stir in your cilantro. Spoon your cilantro lime butter over each salmon fillet and serve immediately with extra lime wedges.