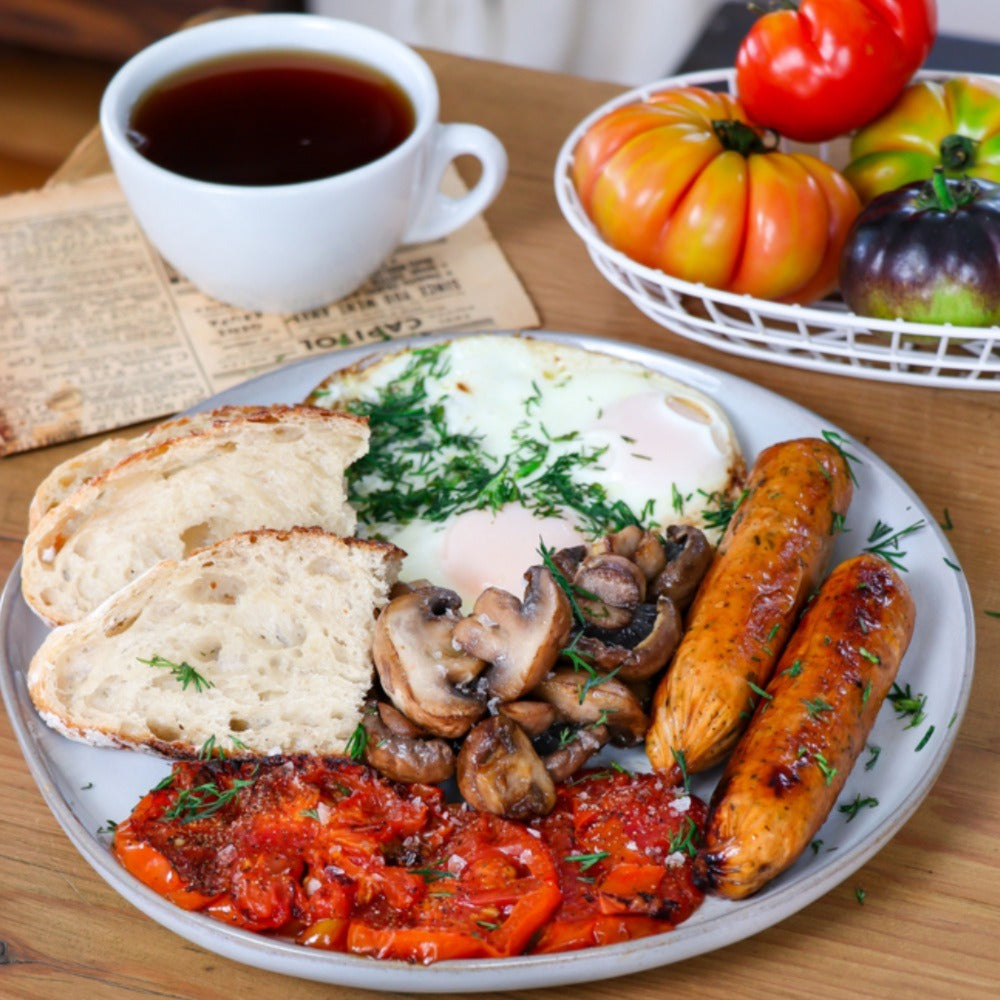 This traditional English Breakfast Plate by A Bright Moment is loaded with savory goodness that'll keep you energized throughout the day. It features Blue Circle Apple Thyme Salmon Sausages as the main protein source, which are made with just salmon, herbs, and spices – no fillers, binders, or breadcrumbs. Packed with Omega-3s, lean protein, and antioxidants, these Salmon Sausages support full-body health and will help you get that healthy glow. 
Ingredients
1 Heirloom Tomato
2 Over-Medium Eggs, garnished with fresh dill
½ cup Baked Beans, warmed
2-3 slices of Toast
1 cup Mushrooms, halved
Instructions
In a large skillet over medium high heat, add the olive oil. Add the salmon sausages to one side of the heated skillet and the eggs to the other side. Cook the eggs until over medium, or desired doneness. Cook the sausages until browned on both sides and warmed throughout. Remove to a plate (and place in the oven on WARM, if needed). Add the tomato slices and quartered mushrooms. If the olive oil has been all absorbed, add a little more to sauce the mushrooms for 4-5 minutes. Cook the tomato slices 1-2 minutes on each side. Plate the tomatoes and mushrooms with the sausages and eggs. Add the warmed baked beans and toast. Enjoy warm!