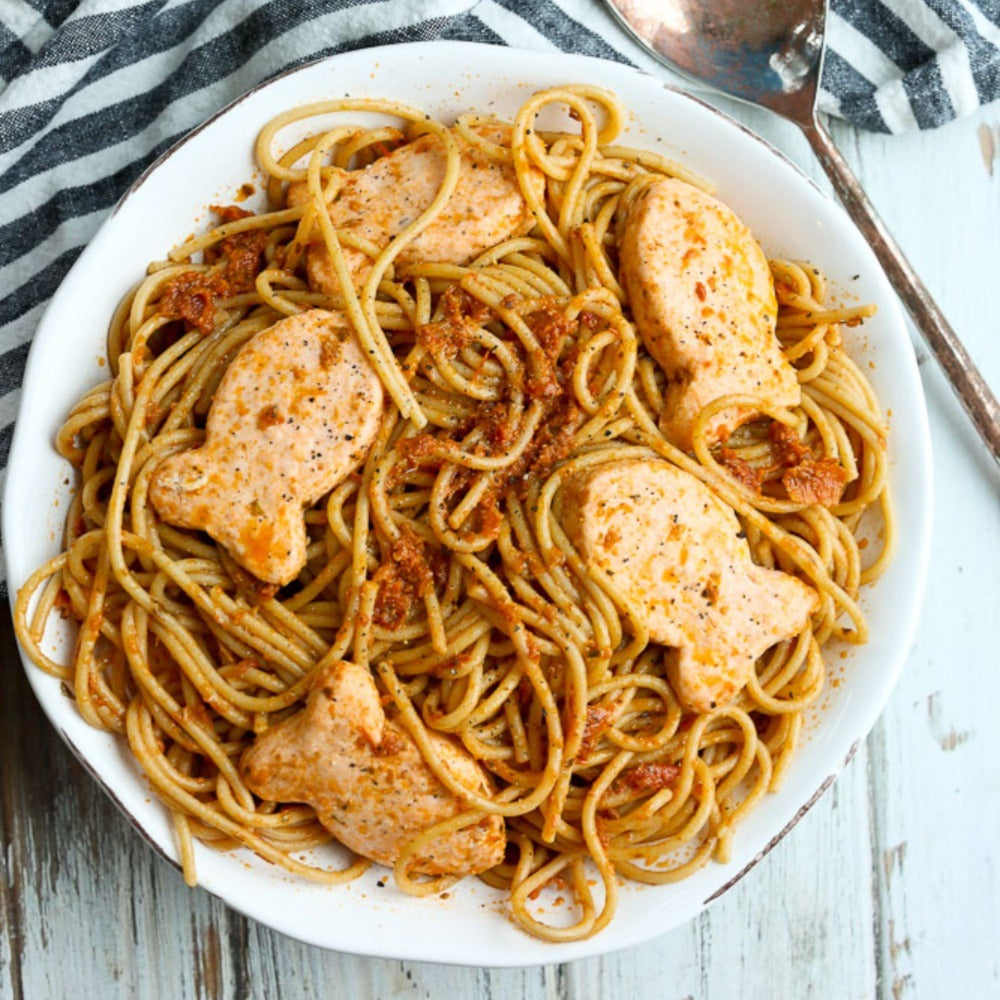 Recipe courtesy of Happy Healthy Mama
This Happy Fish Pasta with Sun-dried Tomato Pasta is a kid-friendly, quick, easy, and healthy dinner idea! Even better, this recipe is made with Happy Fish, fish-shaped salmon bites that contain only our sustainable Atlantic Salmon, sea salt and white pepper. These tasty frozen salmon bites are loaded with antioxidants and omega-3s to support brain and heart health.
Instructions
In a large pan of salted water, bring the spaghetti to a boil. Cook according to package directions until there are four minutes left of cooking time. When there are four minutes left of cooking time, remove and reserve 1/4 cup of the salted cooking water. Add in the Happy Fish and continue to cook for the remaining four minutes. Drain the water from the pasta and Happy Fish. Carefully stir in the sun-dried tomato pesto. If the pasta is too dry, add a touch of the reserved pasta water.