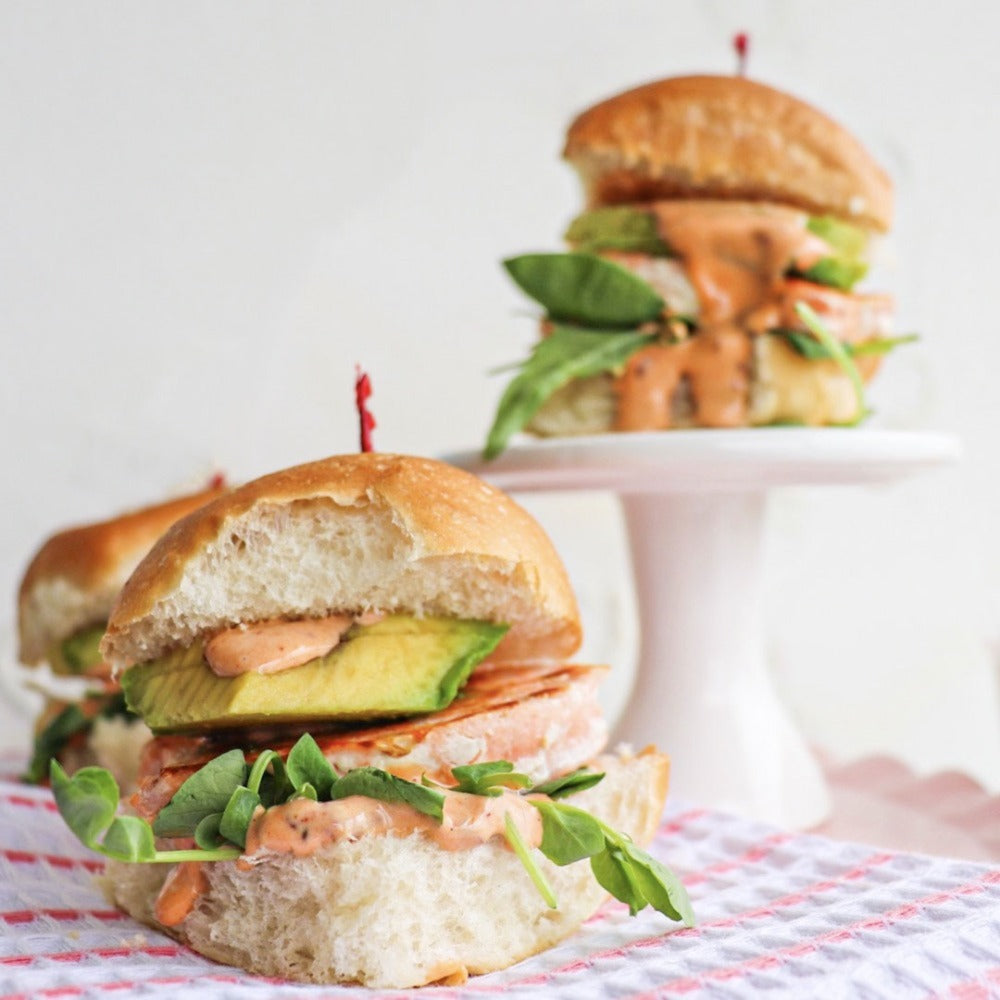 Recipe courtesy of Salt & Sprinkles.
Want a healthy dinner that everybody can enjoy? You can grill, poach, or sauté our sustainably raised Norwegian Happy Fish Salmon. These cute little Happy Fish products can be a healthier version of fish sticks for the kids, or they can be salmon sliders with chipotle mayo for the adults. it's a win-win!
Ingredients
1/2 cup of mayo you can use any kind of mayo
2 tablespoons – adobo sauce from canned chipotle in adobo
Oil optional
1 package Wild-Caught Cod Happy Fish
Potato roll or slider bun
Avocado
Arugula
Instructions
Heat your skillet with a little oil or preheat the grill. Add the fish (from frozen) right on the grill or skillet. DO NOT THAW the fish, you want to cook them from frozen. Cook for 4 minutes on one side, flip and cook another 4 minutes on the other side. Serve on a potato roll/slider bun layered with avocado, arugula, and chipotle mayo.
Notes
For the You can start by preparing the chipotle mayo:
Mix the 1/2 cup of mayo of your choice and the 2 tablespoons of adobo sauce.