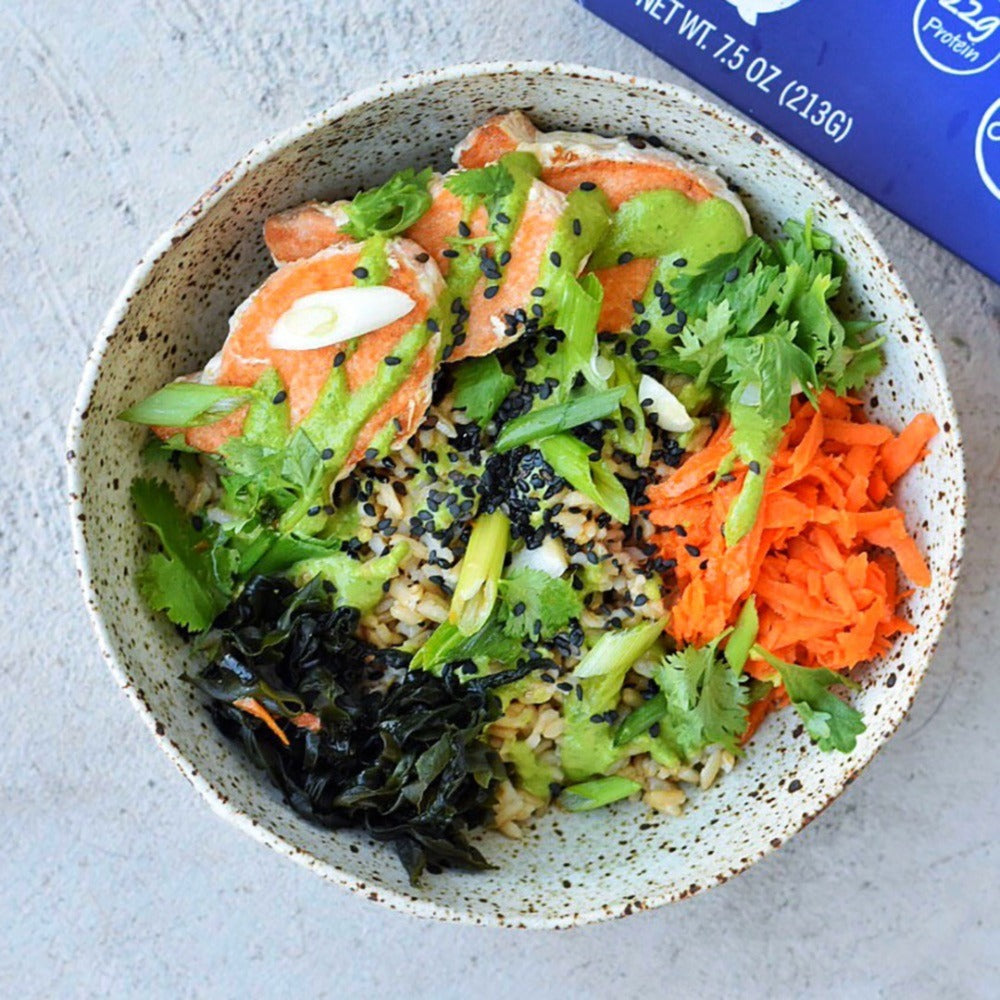 We're a big fan of simple bowls that pack a lot of flavor, like this recipe for Happy Fish Sushi Bowls! They are quick to put together, you can easily change the flavors, and they are full of nutrients. We teamed up with
Holistic Rendezvous
to create these delicious 'sushi bowls' featuring our favorite toppings and our three-ingredient Happy Fish, frozen fish-shaped bites that contain only sustainable salmon, sea salt and pepper, and are ready in just four minutes.
Ingredients
Rice cooked (I prefer white!)
Riced broccoli or cauliflower
Atlantic Salmon Happy Fishcooked to instructions here
Asian Green Goddess Dressing recipe here
Wakame soaked
Avocado
Quick pickled Asian carrots recipe here
Green onions chopped
Cilantro chopped
Black sesame seeds
Instructions
Sauté Happy Fish: Heat pan with oil and cook Happy Fish for 4 minutes on each side. (MUST be cooked from frozen. DO NOT thaw.) Load a bowl with a mixture of rice and riced veggie. Top with your favorite ingredients! Try avocado, carrots, onions or add some of your own! Drizzle with Asian Green Goddess dressing, black sesame seeds, and enjoy!