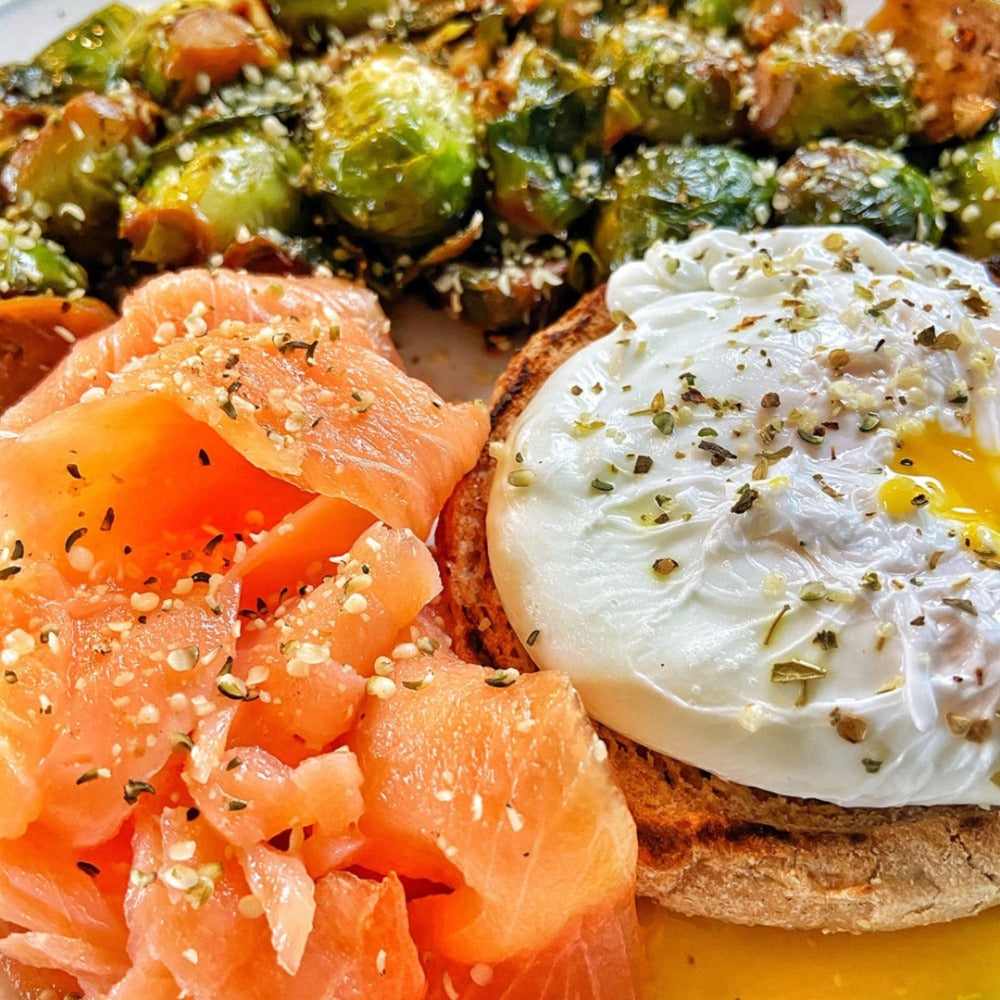 Poached eggs are a brunch staple and, spoiler alert, they're much easier to make than you might think! Paired with our lightly seasoned smoked salmon and roasted Brussel sprouts, this recipe crafted by Mila Poliakova is a healthy way to will fill empty bellies.
Ingredients
2 cups of Brussel sprouts
1 – 2 eggs
1 English muffin
1 tbsp. avocado oil
1 tsp. oregano
1/2 tsp. chili powder
drop of vinegar
salt and pepper to taste
Instructions
Preheat oven to 350 degrees. Crack your egg into a bowl, this makes it easier to slide it into the pan. Have a pan of water filled to at least 5cm. Bring it to a simmer. Add a drop of vinegar and stir the water to create a gentle whirlpool to help the egg white wrap around the yolk. Make sure the heat is low enough not to throw the egg around – there should only be small bubbles rising. Cook for 3-4 minutes. Lift the egg out with a slotted spoon and drain it on a paper towel. Sprinkle Brussel sprouts with salt, pepper, dried oregano and chili powder. Mix with avocado oil and roast at for about 30 min or until tender and slightly browned. Serve the poached egg on a whole wheat muffin with smoked salmon on the side.