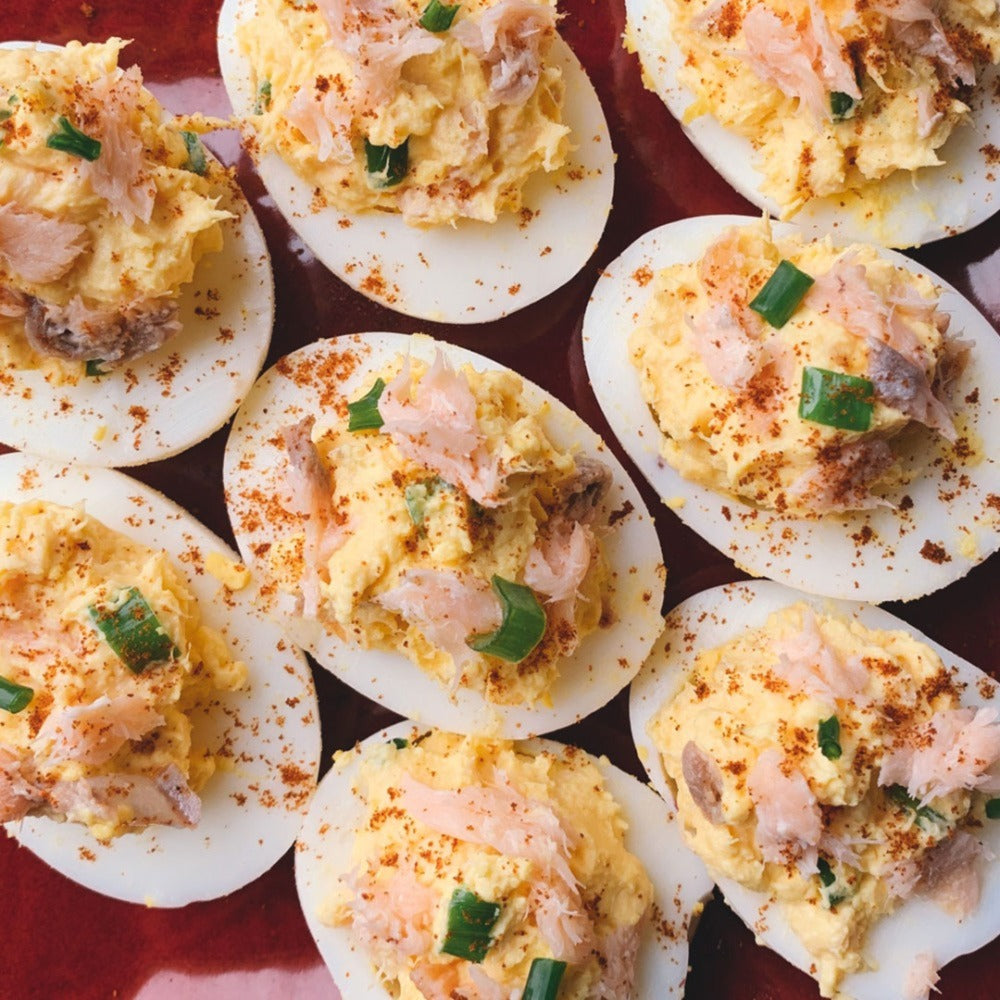 Our classic or peppered roasted salmon make the traditional deviled eggs all the more savory. Prep them the night before and serve for a party or use them for your breakfast meal-planning; either way, they're sure to be delicious!
Ingredients
1 package Classic Roasted Salmon
2 oz cream cheese
2 tbsp mayonnaise
4 tablespoons chopped green onion
salt and pepper to taste
Instructions
Bring water to boil; boil eggs for about 8 – 1o minutes. Scoop yolks out into a separate bowl. Mix cream cheese, mayo, 2 tbsp thinly diced green onions, salt, and 2 oz roasted salmon in with the yolks. Scoop yolk mixture back into eggs. Garnish with reserved green onions and flaked roasted salmon and serve!