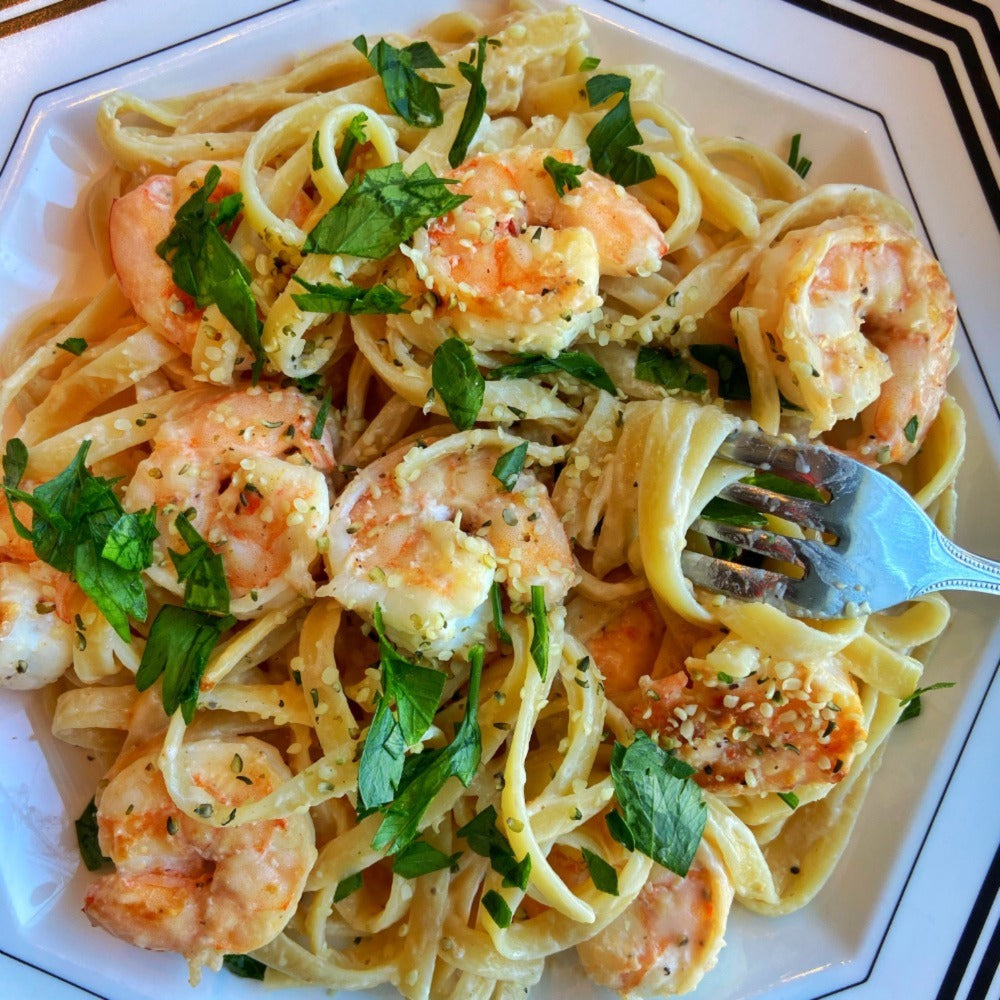 A long-time favorite, this version of shrimp alfredo combines juicy Ecuadorian shrimp with fresh herbs for a lighter take on a classic. Serve with crusty garlic bread for a true dinner delight!
Ingredients
1 lb. fettuccine
3 tbsp. butter
Sea salt
Ground black pepper
2 cloves garlic minced
2 tbsp. all-purpose flour
1 c. heavy cream
1/2 c. whole milk
1 egg yolk
1 c. grated Parmesan
1 tbsp. chopped parsley for garnish
Instructions
Cook fettuccine according to the instructions on box. In a large skillet over medium heat, heat 1 tablespoon butter until melted. Add shrimps, season with salt and pepper and cook until pink, 2 to 3 minutes per side. Remove shrimps from skillet and set aside. Into the pan, add remaining 2 tablespoons butter and garlic. Cook for about 1 minute. Whisk in flour and cook until no longer raw, 2 minutes. Stir in heavy cream and milk, then whisk in egg yolk. Bring to a low simmer and whisk in parmesan. When cheese is melted and sauce has thickened slightly, add cooked pasta and shrimp, tossing to combine. Season with salt and pepper. Garnish with more parmesan and parsley.