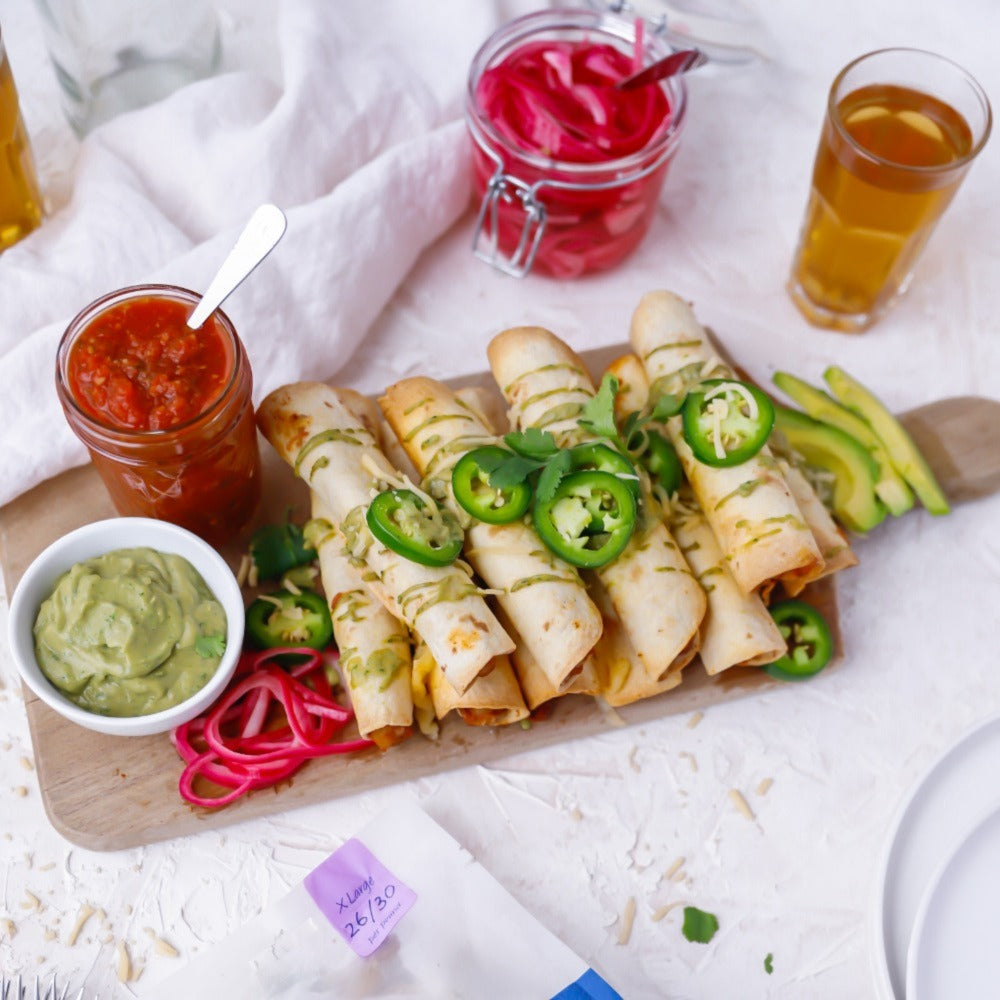 Even if sports aren't your thing, there's just something about football and fall. These Shrimp Taquitos by our friends at Mer and Meg's Escapades are the perfect game day app (or just a fun snack for your next game night or book club). Enjoy!
Ingredients
1 package Pacific White Shrimp thawed
1/2 tbsp chili powder
1/2 tbsp cumin
1/2 tbsp garlic powder
1/2 tbsp onion powder
1 tsp paprika
1/2 tsp cayenne pepper
1 tsp salt dash of pepper
2 tbsp olive oil divided into 1 tbsp & 1 tbsp
10 soft flour tortillas taco size
1 1/2 cup chihuahua cheese
1 tbsp. chopped parsley for garnish
Instructions
Heat a skillet on medium heat with 1 tbsp of olive oil, cut shrimp into 1/2-inch pieces and add to hot skillet. Sprinkle the seasonings on top of shrimp and stir until all shrimp is coated with seasonings. Cook for about 3 minutes and remove from heat. Place tortillas in the microwave for about 10 seconds to make pliable. Spoon out seasoned shrimp onto one side of soft tortilla and top with cheese. Starting with the side that has filling, roll tightly lengthwise, and secure with a toothpick. Brush outside of rolled tortillas with remaining 1 tbsp olive oil & place in air fryer for 10 minutes on 400 degrees, checking & turning over halfway through. Serve with avocado crema, cilantro, salsa, and jalapeños.