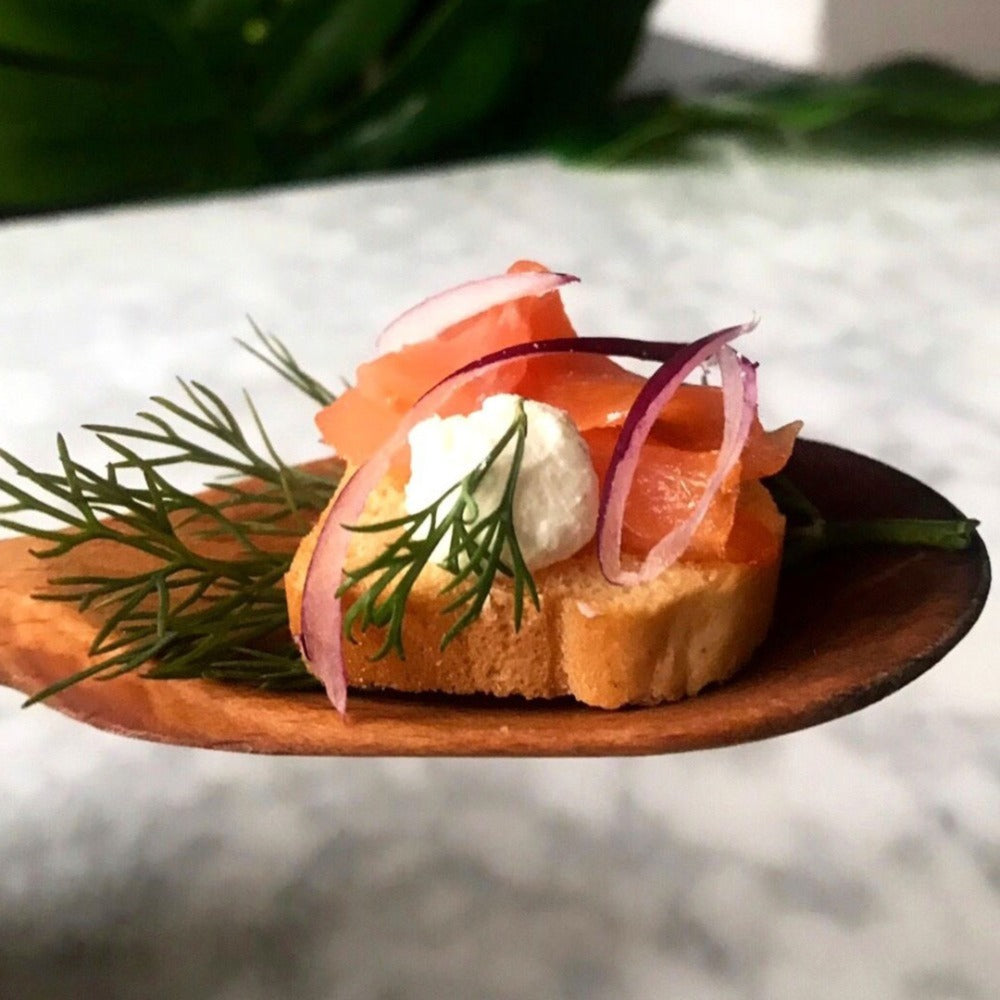 These appetizers made with our sustainable smoked salmon are a crowd favorite. In just a few minutes, whip up crostini with goat cheese and herb spread, topped with Blue Circle Smoked Salmon, and fresh herbs. Plus, you can prepare the spread ahead of time and save even more prep-time!
Ingredients
1 French Baguette cut into 1/2-inch slices
2 ½ tbsp cream cheese
Fresh dill sprigs
Red onion thinly sliced
Instructions
Preheat oven to 375°. Arrange bread slices in a single layer on a baking sheet. Bake 8 to 10 minutes or until toasted. Spread cream cheese on toasted bread slices and top with red onion. Layer with Cold Smoked Salmon and top with a fresh sprig of dill.