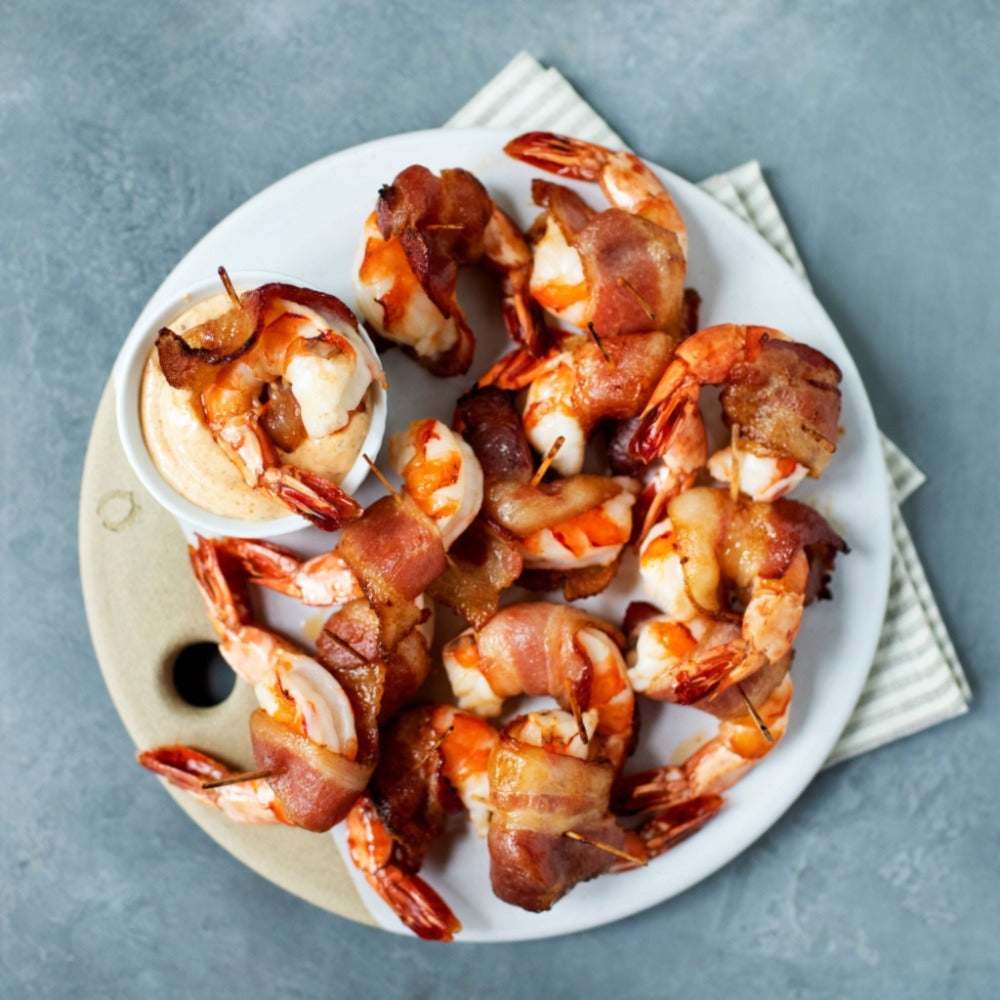 This recipe uses our jumbo size Black Tiger Shrimp, but you can easily sub our Raw Pacific Shrimp! The perfect balance of smoky bacon and crisp shrimp pairs perfectly with a seasoned dip - serve at your next gathering for all sorts of ooh's and ahh's!
Ingredients
For the Dip:

1/2 cup mayonnaise store bought or homemade
1 tsp lime juice, freshly squeezed
1/4 tsp garlic powder
1/8 tsp cayenne pepper
1/8 tsp black pepper
1/8 tsp salt, to taste
For the shrimp:

12 - 15 pieces bacon, cut in half
2 tbsp brown sugar
1 tsp smoked paprika
Instructions
For the Dip:
To a small mixing bowl add all ingredients & stir until well blended. Refrigerate until ready to use.
For the shrimp:
Preheat the oven to 400(f) degrees. Line a baking sheet with parchment pepper. Lay bacon in a single layer. Sprinkle it with brown sugar &paprika. Bake for 10 minutes. When bacon is cool enough to handle, wrap shrimp with bacon& secure with a toothpick. Place back on the baking sheet. Repeat until no more shrimp remain. Bake for an additional 10 minutes, until shrimp is cooked throughout. Serve warm with prepared dip!