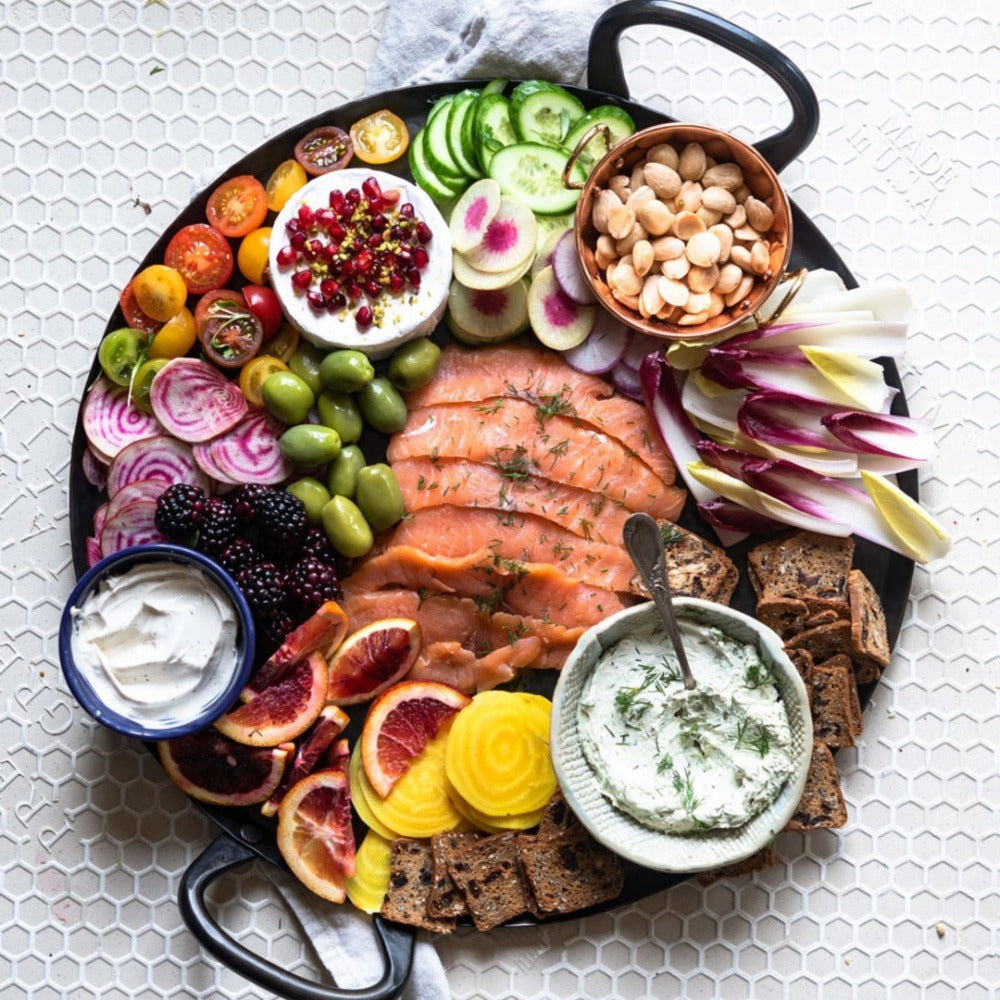 If you're looking for a fuss-free party appetizer, try this gorgeous Smoked Salmon Party Platter from our friend Meera at Nourish Deliciously. Best of all, there's *zero* cooking involved – all you need is one trip to the grocery store!
Ingredients
Colorful seasonal fruits 1-2
Vegetables cut into bite sized pieces celery, snap peas, cucumber, baby carrots
Seasoned roasted nuts
Olives
Crackers & flat breads
A dip or two hummus, guacamole and artichoke dip are all great
Your favorite cheeses Brie, Gorgonzola, Truffle Cheddar – the choices are endless!
Instructions
It's easy – just assemble the ingredients on a large, decorative platter or cutting board and serve!