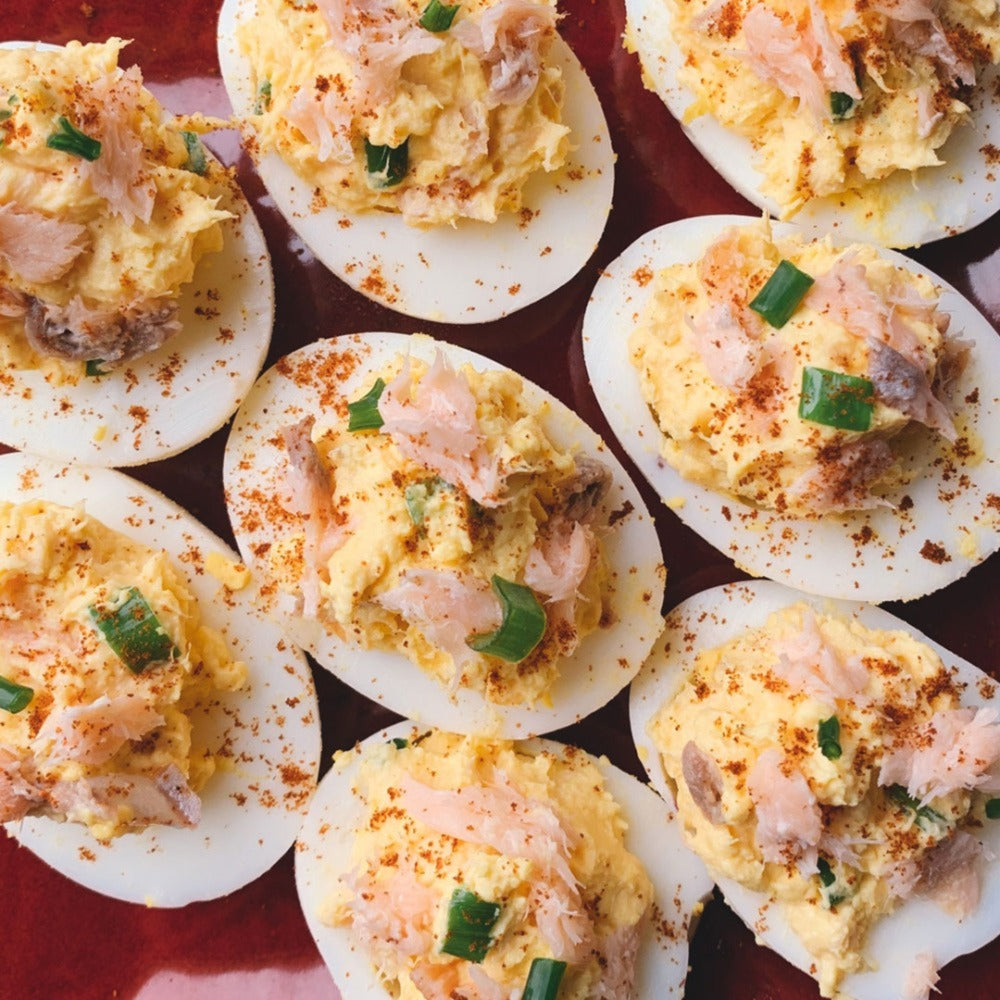 They may be old-school but deviled eggs are an American classic for a reason. This recipe for Smoked Salmon Deviled Eggs by Ben Walker uses cream cheese for extra-luscious filling, which is then topped with our award-winning smoked salmon and capers for a briny, savory finish.
Ingredients
9 hard-boiled eggs peeled
1 package Norwegian Atlantic Smoked Salmon you'll have extra
2 tablespoons capers
1 teaspoon white vinegar
3 tablespoons mayonnaise
1 tablespoon softened cream cheese
1/2 teaspoons Dijon Mustard
Pinch of cayenne
Sea salt and fresh ground black pepper to taste
Instructions
Cut the peeled eggs in half lengthwise and scoop or pop out the yolks into a mixing bowl. Mash the yolks with the vinegar, mayonnaise, cream cheese, mustard, cayenne, salt, and pepper until smooth. If the mixture seems too dry, add a touch more mayonnaise. Using a spoon, or pastry bag with a star tip, generously fill the holes in the egg white halves with the egg yolk mixture. Top with capers and a slice of smoked salmon. Chill well before serving.