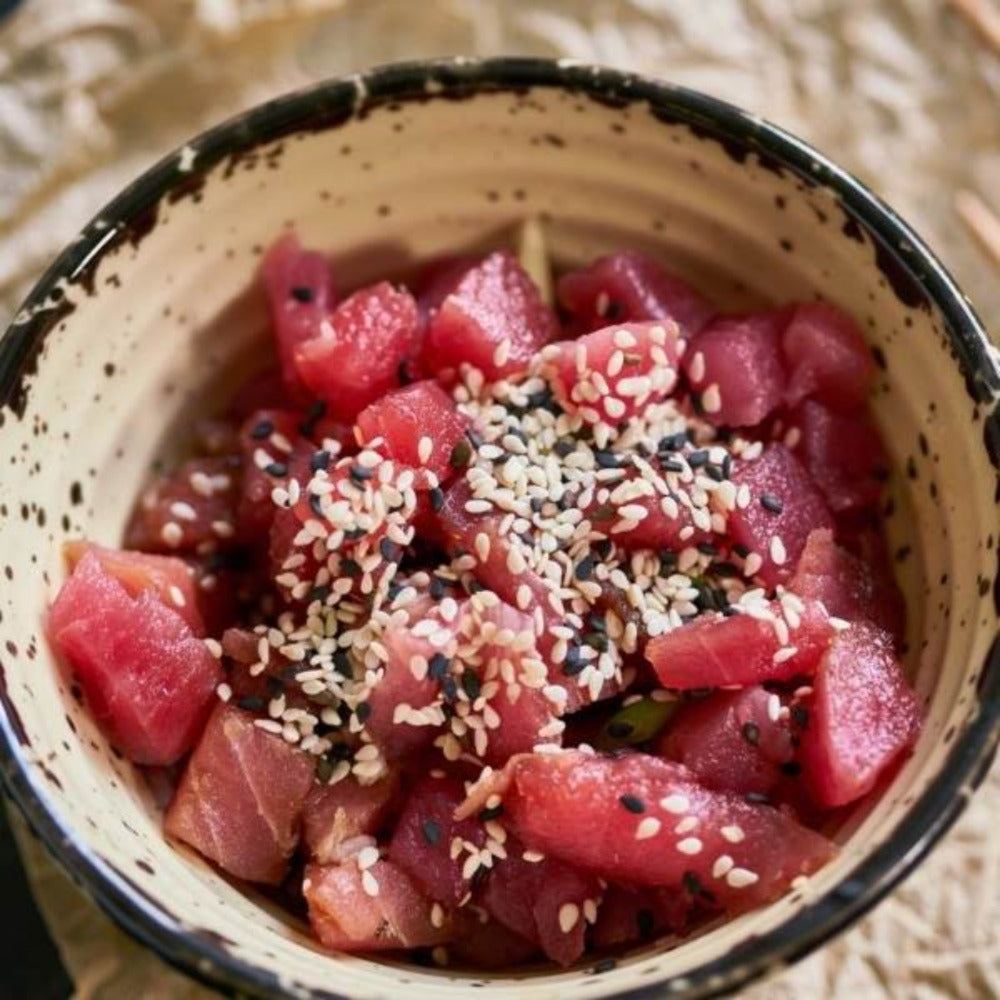 Tuna poke is easier to make than you think; and is perfect for these summer months! You can also add ingredients, like jalapeno peppers or chopped red onion, to customize your poke to your preferred taste.
Ingredients
1 package Wild-Caught Yellowfin Tuna
1/3 cup soy sauce
2 tbsp sesame oil
4 tablespoons chopped green onion
1/2 cup chopped red onion
1 tsp red pepper flakes
1 tbsp sesame seeds
Instructions
Chop Yellowfin Tuna into cubes; you can do this when slightly frozen to help with cutting. Toss with sesame oil and soy sauce. Stir in green onions and red onions until well mixed. Add sesame seeds and enjoy!