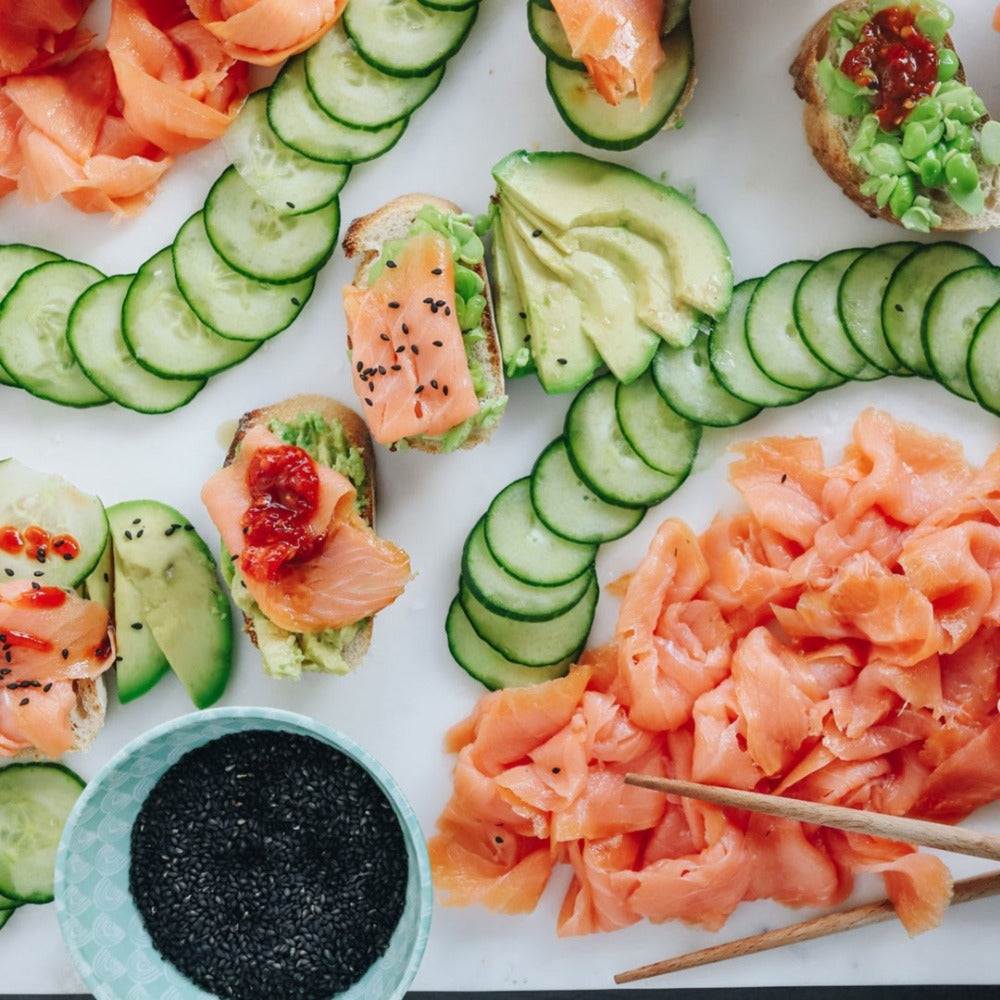 Inspired by salmon sushi, this Asian Smoked Salmon Crostini Board was created by our friends at Whisks and Wildflowers. It brings together traditional Asian ingredients like soy sauce, sesame seeds, chili paste and edamame with our appetizer all-star Smoked Salmon Party Wheel for crostinis that are bursting with flavor. Style ingredients on your favorite platter for an eye-catching board that'll be the centerpiece of your next gathering.
Ingredients
1 gluten-free baguette or 1 box gluten-free crackers
1 large cucumber sliced thin
1-pound  Norwegian Atlantic Smoked Salmon sliced thin
1 avocado sliced
2 cups edamame
1/4 cup chili garlic paste
2 Tbsp sesame seed oil
1/4 cup gluten-free soy sauce
Black sesame seeds
Flaked sea salt
Instructions
Layer crostini with vegetables, either sliced cucumber, avocado, or smashed edamame. Place smoked salmon on top. Roll it up into pretty salmon flowers, or layer it flat on the crostini. Add sauce and toppings. Serve cold and enjoy!