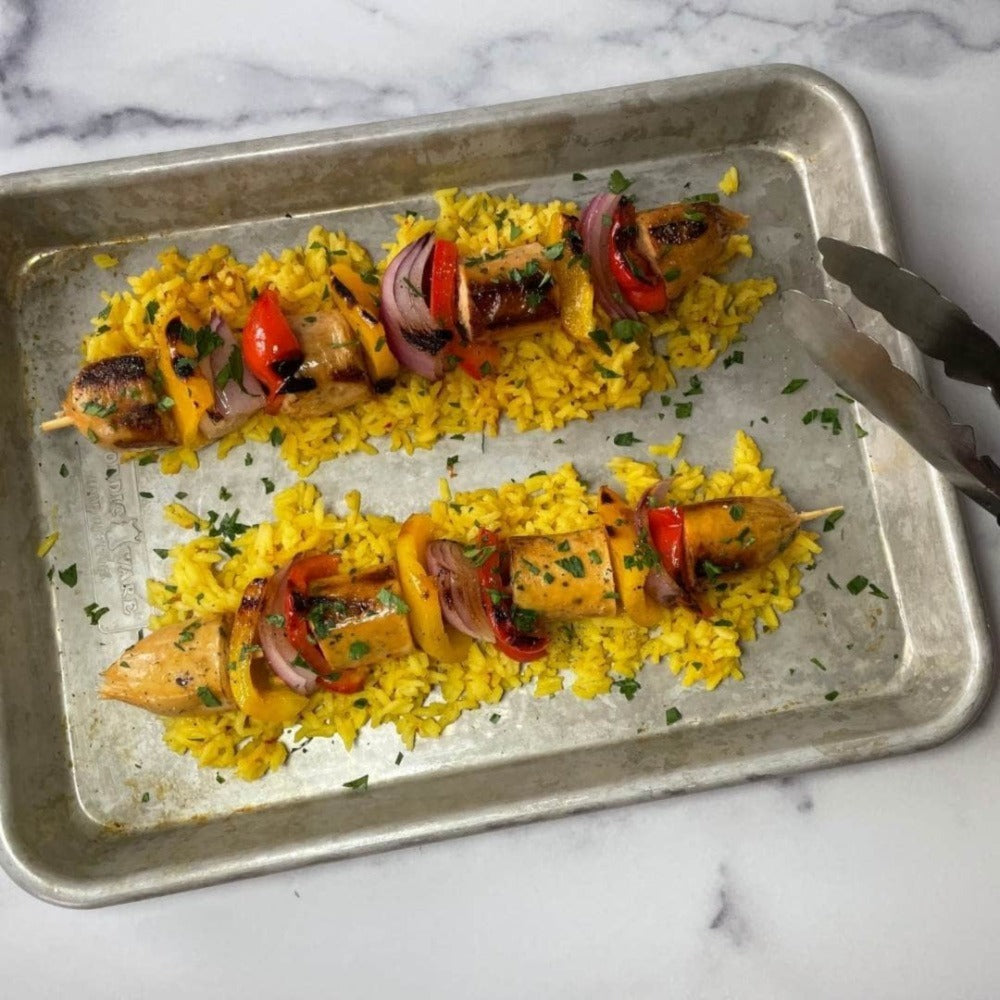 A new take on sausage grilling, pair our salmon sausages with seasonal veggies for a delicious, all-in-one meal. We use red and yellow bell peppers with red onion, but you can use any combination of fruit and veggies you like. Some other delectable pairings include zucchini and yellow squash with sweet onions or even pineapple, red onions, and mushrooms!
Ingredients
4 links Salmon Sausages, your favorite flavor
2 Red Bell Peppers
2 Yellow Bell Peppers
1 Red Onion
2 tbsp Olive Oil
1 tbsp Chopped Parsley
Salt and Pepper, To Taste
Instructions
If you're using wooden skewers, soak them in water for 15 minutes Core the bell peppers and remove seeds and membranes, cut into 1 inch pieces Remove Skin from the red onion and cut into 1 inch pieces. Cut each sausage link into four or six equal pieces. Prepare each skewer by skewering one piece each of sausage, red pepper, yellow pepper, red onion and repeat until skewer is full. Brush each skewer with olive oil. Heat grill to medium-high; when it's at temperature, add skewers and grill for 5 minutes. Flip, and then grill an additional 5 minutes. Finish each grilled skewer with a sprinkle of salt, pepper and chopped parsley. Serve with your favorite rice and enjoy!