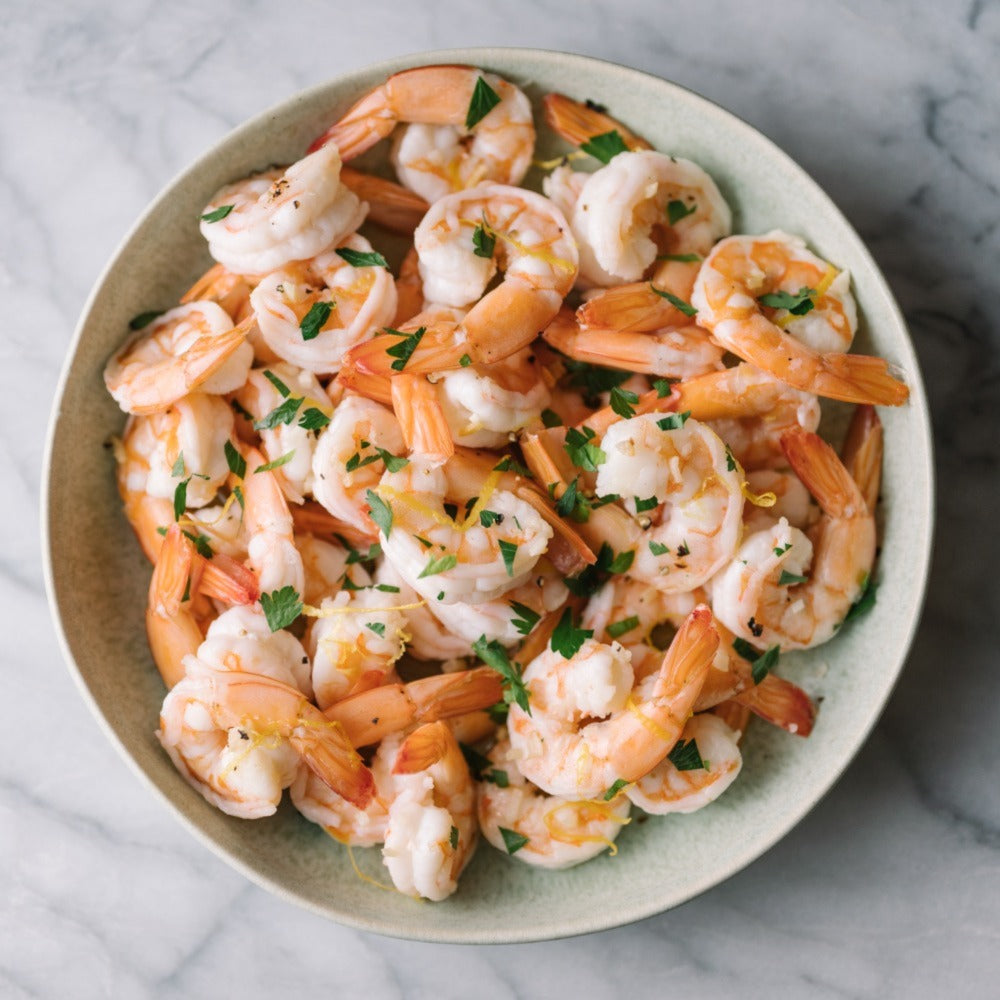 A classic take on butter and garlic shrimp gets elevated with the use of citrus rinds and fresh herbs. The savory taste you love is punctuated by bright lemon juice, and a handful of herbs give it a great depth of flavor plus a bit of color for presentation. The best part? This dish comes together in under 15 minutes!
Ingredients
1 - 2 lb.  Pacific White Shrimp
4 tbsp butter divided
4 cloves garlic, minced
1/2 tsp salt
1/4 tsp ground pepper
1 tsp paprika
2 tbsp fresh lemon juice
2 tbsp lemon zest
2 tbsp fresh herbs parsley, chives, tarragon, and cilantro are great options!
Instructions
Using paper towels, pat dry shrimp and set aside. Set a large skillet over medium high heat and melt 3 tablespoons butter. Stir in garlic and cook for 1 minute, or until fragrant but not browed. Add shrimp, season with salt, pepper and paprika. Cook for about 2 mins per side. Add remaining tbsp butter, lemon juice, lemon zest and fresh herbs; stir and cook for about 1 more minute until butter is melted and shrimp is pink. Remove from heat and garnish with additional zest and herbs as desired