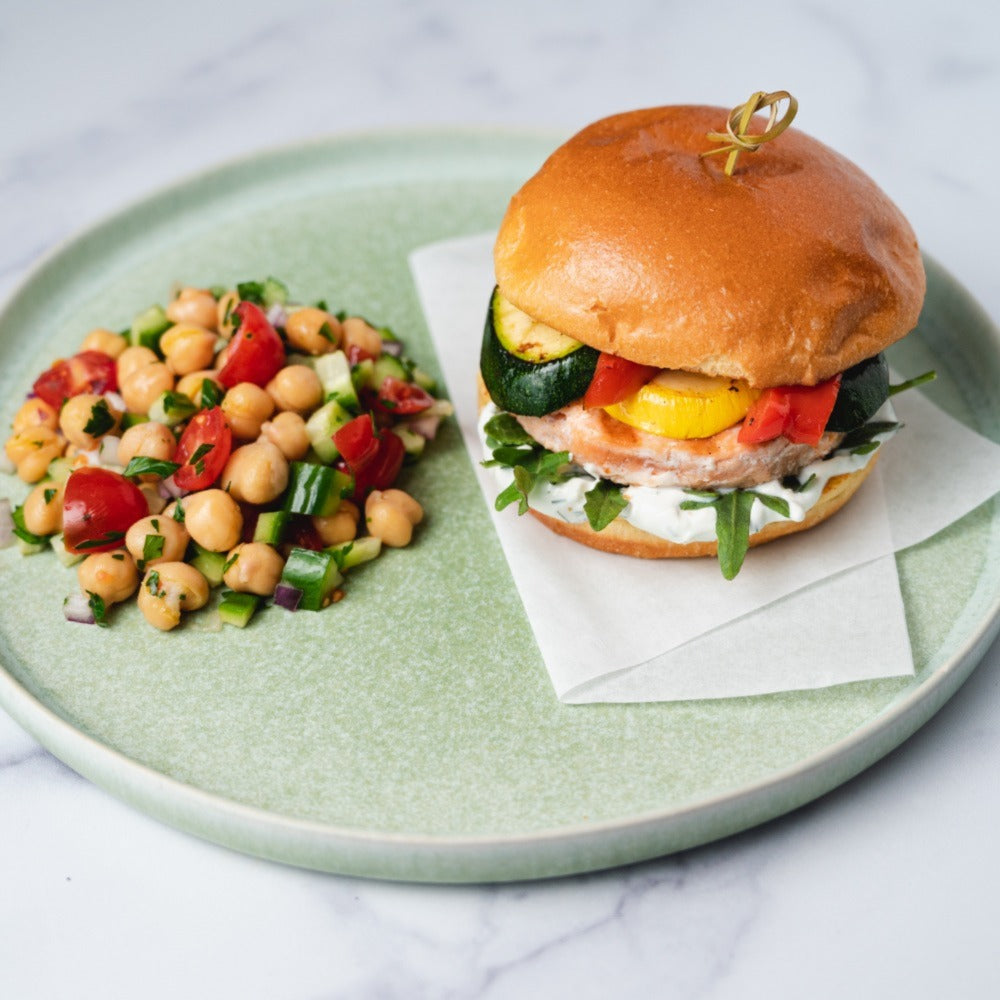 A quick and healthy dinner that uses the bounty of summer squash and fresh dill to highlight the perfect salmon burger.
Ingredients
For the burgers:

4 hamburger buns
1 zucchini sliced diagonally
1 summer squash sliced diagonally
1 bell pepper sliced lengthwise
1 cup arugula
1 tbsp olive oil
salt & pepper to taste
For the tzatziki sauce:
1 cup Greek yogurt
1/2 English cucumber grated with excess water squeezed out by hand
2 tbsp fresh dill
1-2 garlic cloves minced
1/2 tsp salt
1/4 tsp pepper
Instructions
Combine the tzatziki ingredients in a small bowl. Cover and place in the fridge. Preheat grill to medium-high and brush grates with oil. Season zucchini, squash and bell pepper with salt and pepper. Place veggies on the grill, close the lid and cook for 5-8 minutes or until veggies are tender. Meanwhile, place your frozen burgers on the grill and close the lid. Cook for 5 minutes, flip and cook for an additional 5 minutes or until desired doneness. Place cooked burgers on buns and top with veggies, arugula and tzatziki. Enjoy!