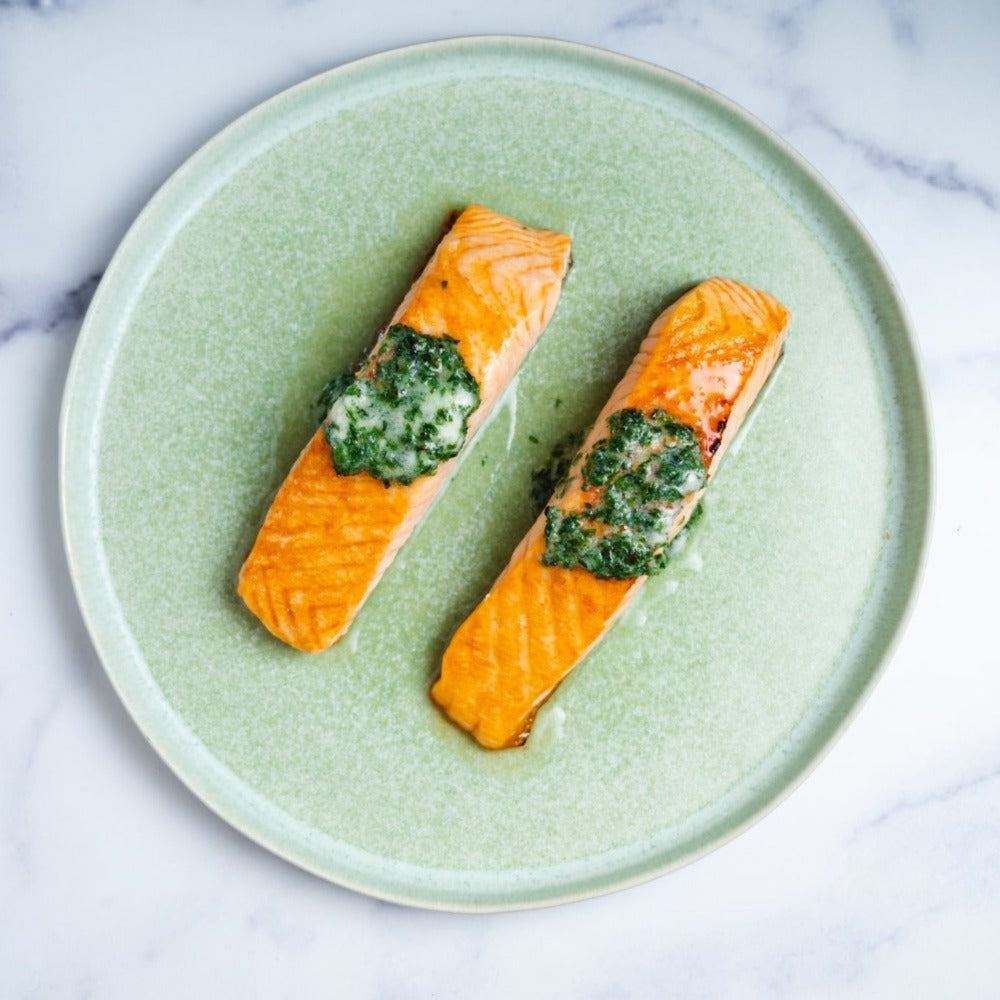 Sometimes, simple is best. Our recipe, adapted from the NY Times  is insanely easy and so delicious. Featuring fresh herbs, butter and Blue Circle Salmon, this 15-minute meal is sure to be new dinner fave. Here's a few tips and tricks to making this meal even better:
For melt-in-your-mouth flavor, try our Norwegian Atlantic Salmon.
For deep orange-red color and a firm texture, use our Wild-Caught Sockeye Salmon.
Don't be afraid to swap out herbs and fats i.e. subbing olive oil for butter. This technique is all about using whatever ingredients you have on hand.
Ingredients
1/2 stick of unsalted butter 4 tbsp
4 tbsp minced parsley dill or tarragon (or a mix of all three)
salt and fresh ground black pepper to taste
lemon wedges
Instructions
Preheat oven to 475 degrees. Sprinkle both sides of the salmon with salt and pepper. Place butter and half the herbs in a roasting pan just large enough to fit the salmon and place in the oven for 5 minutes, till butter melts and herbs sizzle. Add salmon to pan, skin side up and roast 4 minutes. Remove from oven and peel skin off. Turn fillet over. Roast 3 to 5 minutes more, till your preferred degree of doneness. Spoon butter over each potion and garnish with remaining herbs. Serve with lemon wedges.