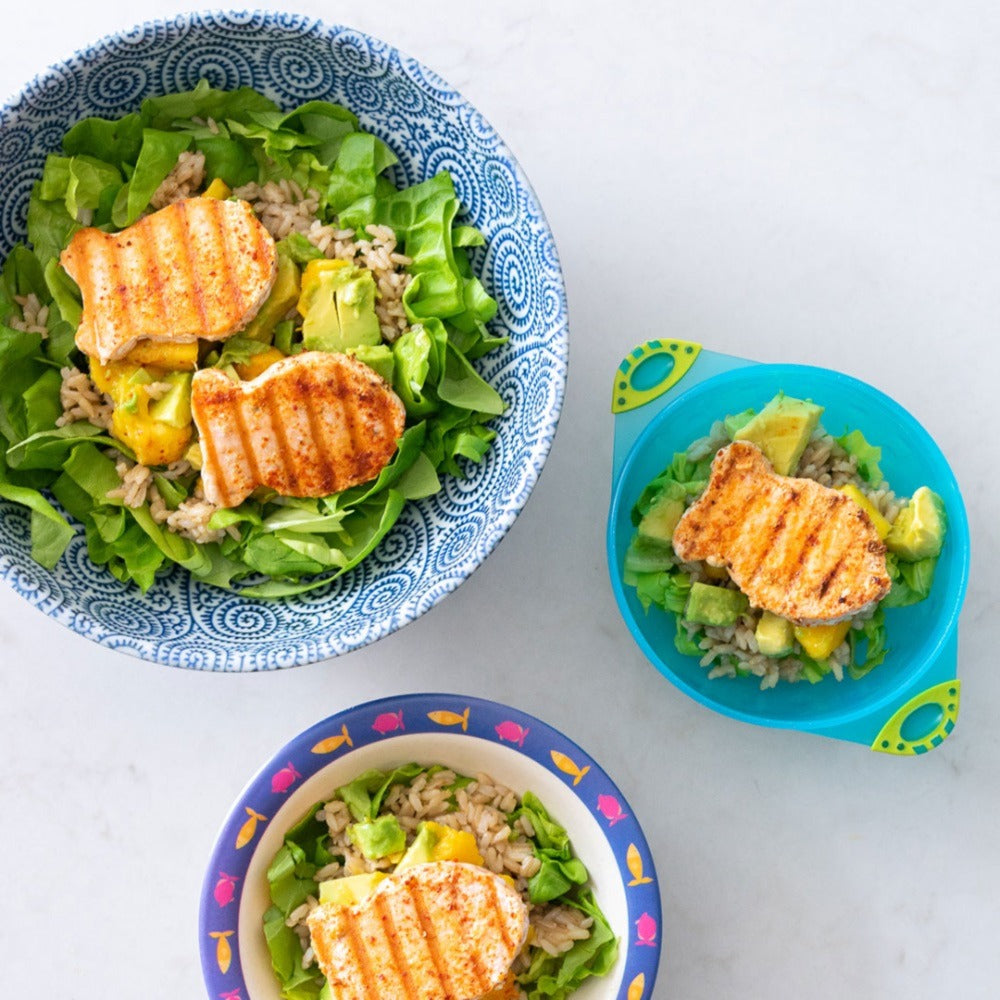 Recipe courtesy of casa de fallon.
Coming up with healthy lunch options isn't always easy. With our omega-3-packed Happy Fish, you can make a nutritious lunch just as easily as throwing together a peanut butter and jelly sandwich. Happy Fish takes only 4 minutes to cook – you can pan sear, grill, or poach. We like this simple Mango Avocado Happy Fishbowl recipe bursting with flavorful lime, mango, and avocado.
Instructions
Add the mango and avocado together and mix with lime juice and chili lime seasoning. Heat grill pan on the stove and add a little avocado oil. Assemble brown rice, greens, mango, avocado and dress with lime juice, olive oil, salt, pepper, and a sprinkle of chili powder. Top with Happy Fish and enjoy!
For the Pan-Seared Happy Fish:
Heat 2 tsp. olive oil in skillet over medium-high heat. Place frozen Happy Fish in skillet. Cook for 3-4 minutes per side. (Note: Prepare Happy Fish from frozen. Do not thaw prior to cooking.)