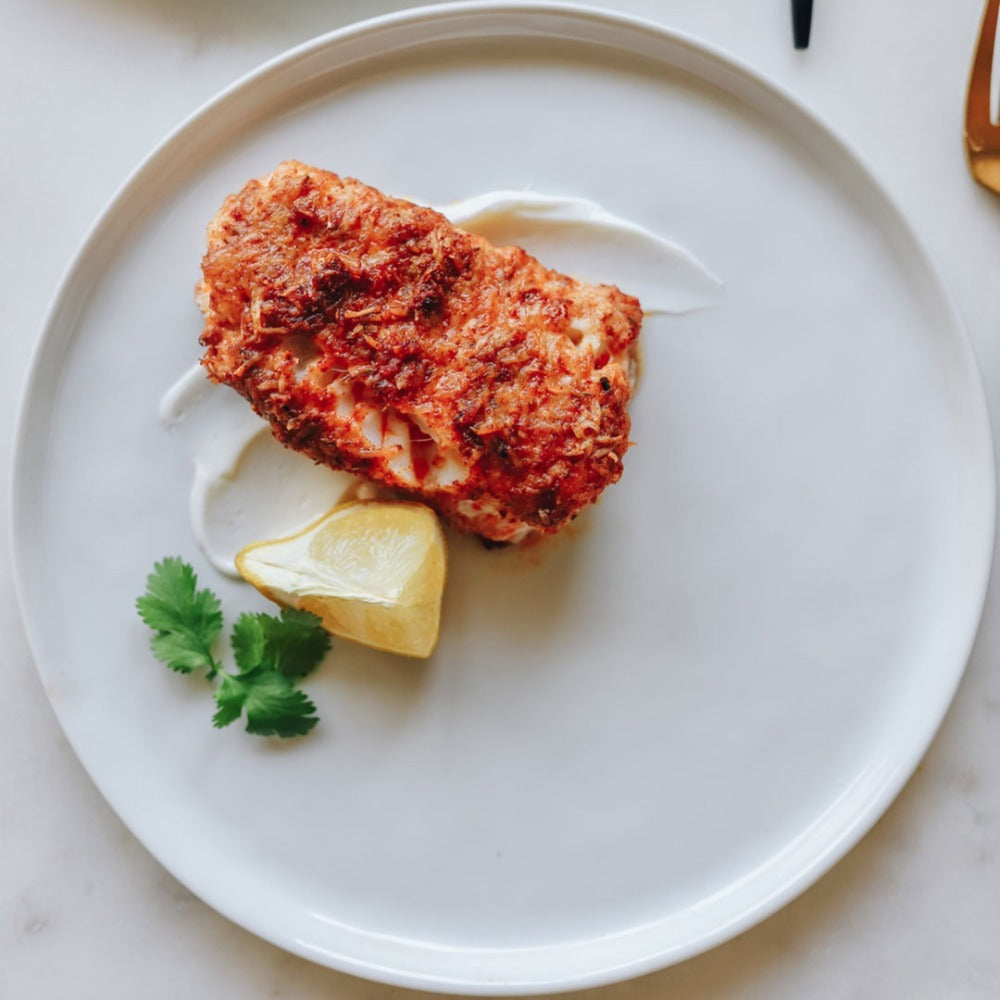 Another stellar recipe from Whisks & Wildflowers, this Parmesan Baked Cod with Garlic and Lemon is loaded with flavor. Our Wild-Caught Cod Fillets are coated with garlic, paprika and Parmesan cheese to create a crispy crust that complements the cod's flaky texture and mild taste. Pro tip: Cod lacks natural oils which help the coating stick. To prepare fillets for baking, brush cod with extra virgin olive oil before patting the topping gently on all sides.
Ingredients
4  Wild-Caught Icelandic Cod thawed
1 cup grated Parmesan cheese
1 tsp garlic powder
1/2 tsp Italian seasoning
1/2 tsp salt
2 Tbsp olive oil
2 tsp paprika
1 lemon sliced into wedges
Instructions
Preheat oven to 400˚F.Coat cod fillets in olive oil on all sides. In a large bowl, add Parmesan cheese, garlic powder, salt, Italian seasoning, and paprika and mix thoroughly. One by one, place each cod fillet into the spice mixture and press to coat. Line up cod on parchment paper on a baking sheet. Bake at 400˚F for 12-15 minutes. Top with fresh squeezed lemon juice and enjoy!