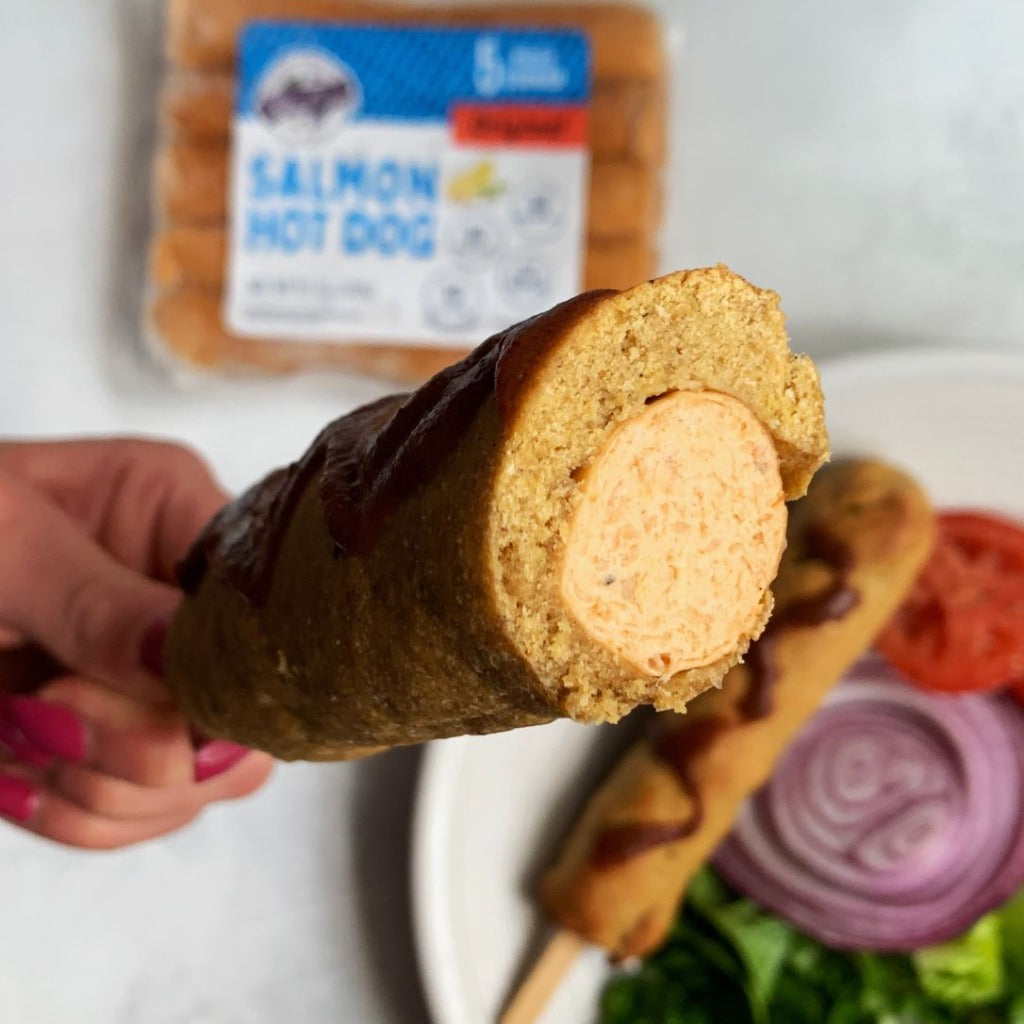 We love these gluten-free and low carb corn dogs whipped up by
Purely Healthy Living
and made with our Salmon Hot Dogs.
Ingredients
1/2 cup of almond flour
1/4 cup of coconut flour
1/4 cup of ground flaxseed
2 eggs
1 tsp of sea salt
1 tsp of garlic
1 tsp of chipotle powder
1 tbsp of nutritional yeast
1/8 tsp of black pepper
Vegetables to serve
Instructions
Preheat the oven or air fryer at 350F. Mix the ingredients for the corn dog, except for the sausage. Divide the dough into 4 balls and cover each sausage with it. Bake for 25 minutes or Air Fry for 8 minutes at 380F. Let them cool down and serve with veggies, Enjoy!