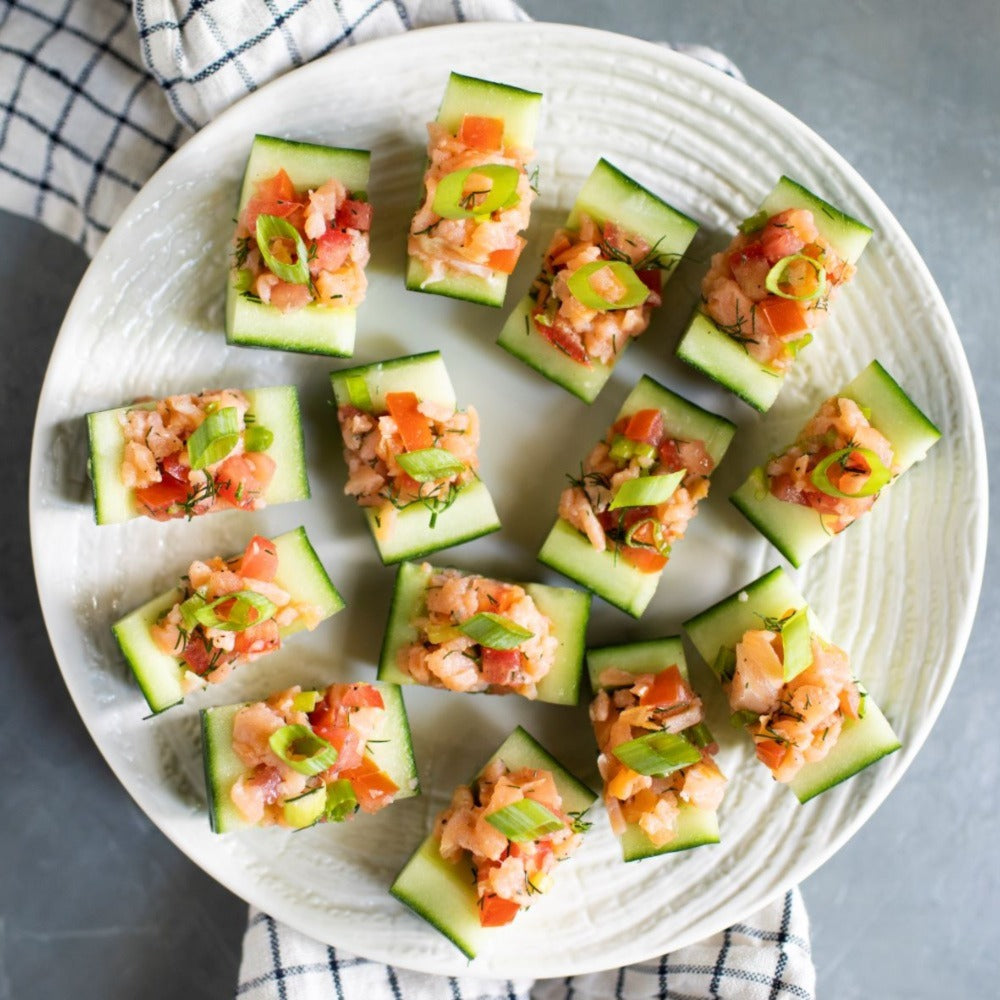 Light and refreshing, this smoked salmon recipe is not traditional, but it is delicious! Crafted by James Beard Award Winning Chef, Nora Pouillion, this recipe features our responsibly sourced Atlantic Cold Smoked Salmon, fresh tomatoes, and crisp cucumber. It also takes just a few minutes to go from prepping to serving; an absolute win for everyone!
Ingredients
4 oz  Norwegian Atlantic Smoked Salmon chopped or pulsed
1 cucumber about 1 1/2 inches thick and 10 inches long
1 medium tomato finely chopped
1/4 cup scallions finely chopped
1 tbsp dill sprigs finely chopped
1 tbsp lemon juice
salt and pepper, to taste
Instructions
Slice cucumber in half lengthwise and use spoon to scoop out seeds. If cucumber skin is thick or you don't like the skin, peep before slicing. Gently mix tomato, scallions, dill, lemon juice and smoked salmon until combined. Season with salt and pepper, to taste. Fill cucumber halves with smoked salmon mixture. Slice cucumber boats into 1/2 - 1-inch pieces, crosswise. To serve, place pieces on platter and garnish with additional dill, if desired.