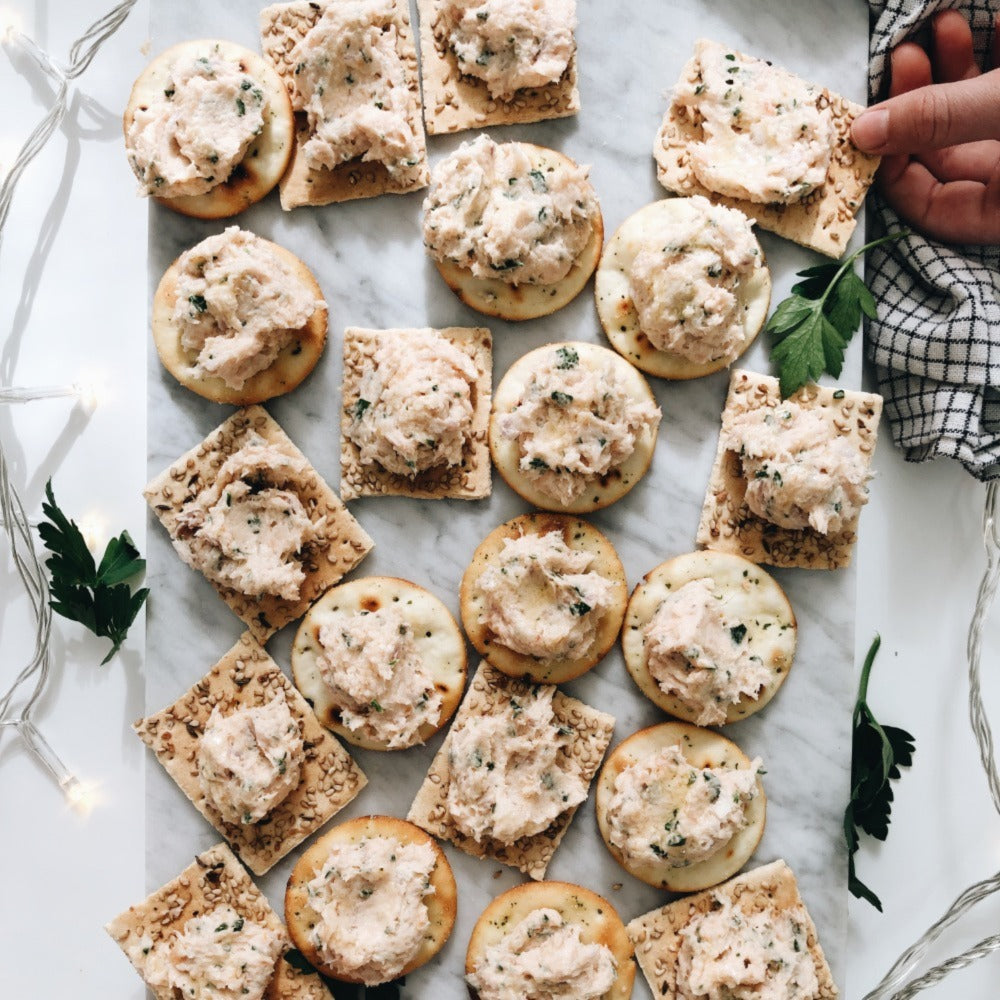 Combine creamy smoked salmon with cream cheese and a handful of crisp herbs like shallot and fresh parsley to create a mouth-watering dip that's perfect served atop crackers, bread, or pita chips. Plus, it's so simple to make, you'll have dishes clean before the guests finish chewing!
Ingredients
4 oz cream cheese (1 block)
1 shallot
1 tbsp parsley
Instructions
Combine all ingredients in a food processor and blitz until creamy. Alternative method: If you don't have a food processor, soften cream cheese in the microwave and combine with finely chopped shallot and herbs - mix until combined. Rough chop the smoked salmon and stir into to mixture. Serve!