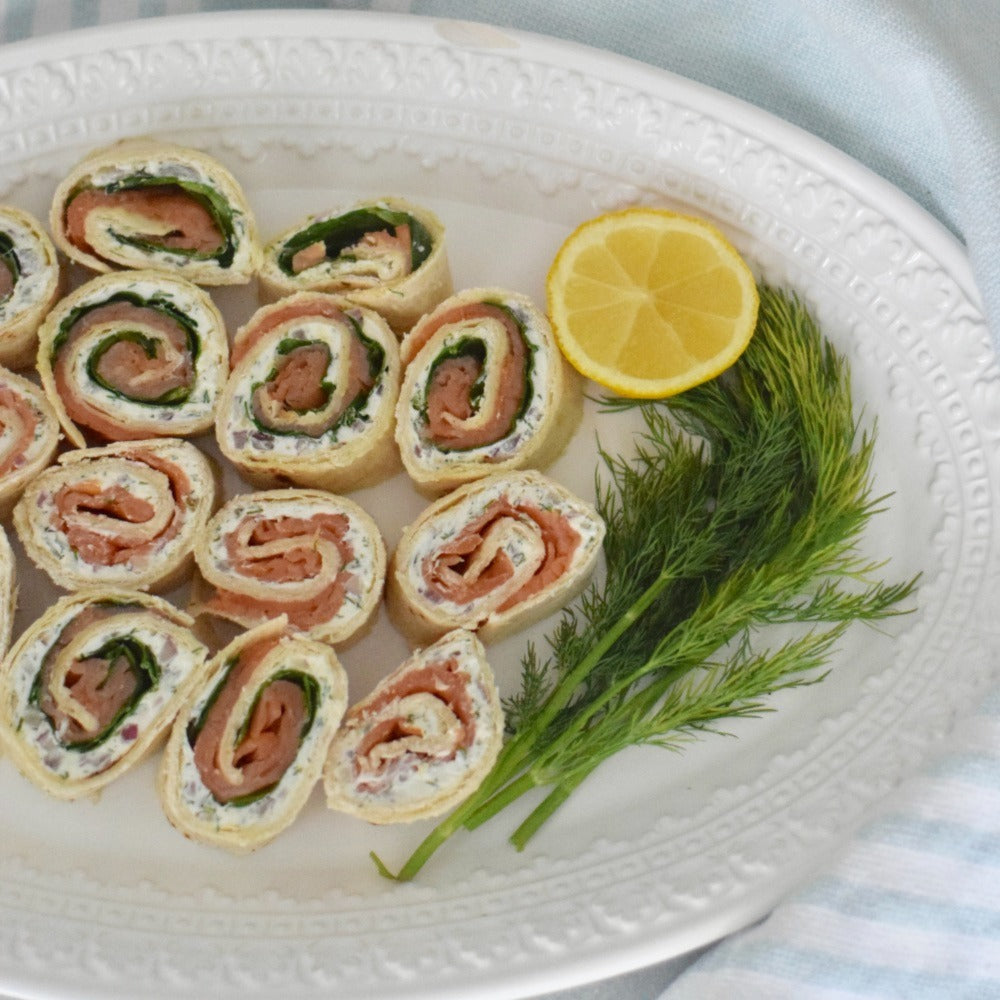 These whimsical Smoked Salmon Pinwheels by Spoons and Stilettos are simple to prepare and so fun! Best of all, these can be made the day before and chilled until you're ready to serve.
Ingredients
1/2 block 4 oz cream cheese, softened
3 flour tortillas
1 cup baby spinach leaves⠀
3 tbsp. finely chopped red onions⠀
Juice and zest from 1 small lemon⠀
2 tbsp. fresh dill leaves chopped⠀
2 tsp. capers⠀
1/4 tsp. freshly cracked black pepper
Instructions
In a bowl, stir together the cream cheese, lemon juice, zest, dill, capers, red onions, and black pepper. Lay tortillas down flat on cling wrap. Spread the cream cheese mixture on the tortillas, leaving about 1/2-inch edges. Line with a layer of spinach, followed by a layer of smoked salmon. Roll tortillas up, wrap tightly in cling wrap and chill until ready to eat. When ready to serve, remove from cling wrap, place on cutting board, and trim off the ends. Slice each roll into 1 1/2-inch pinwheels and serve.