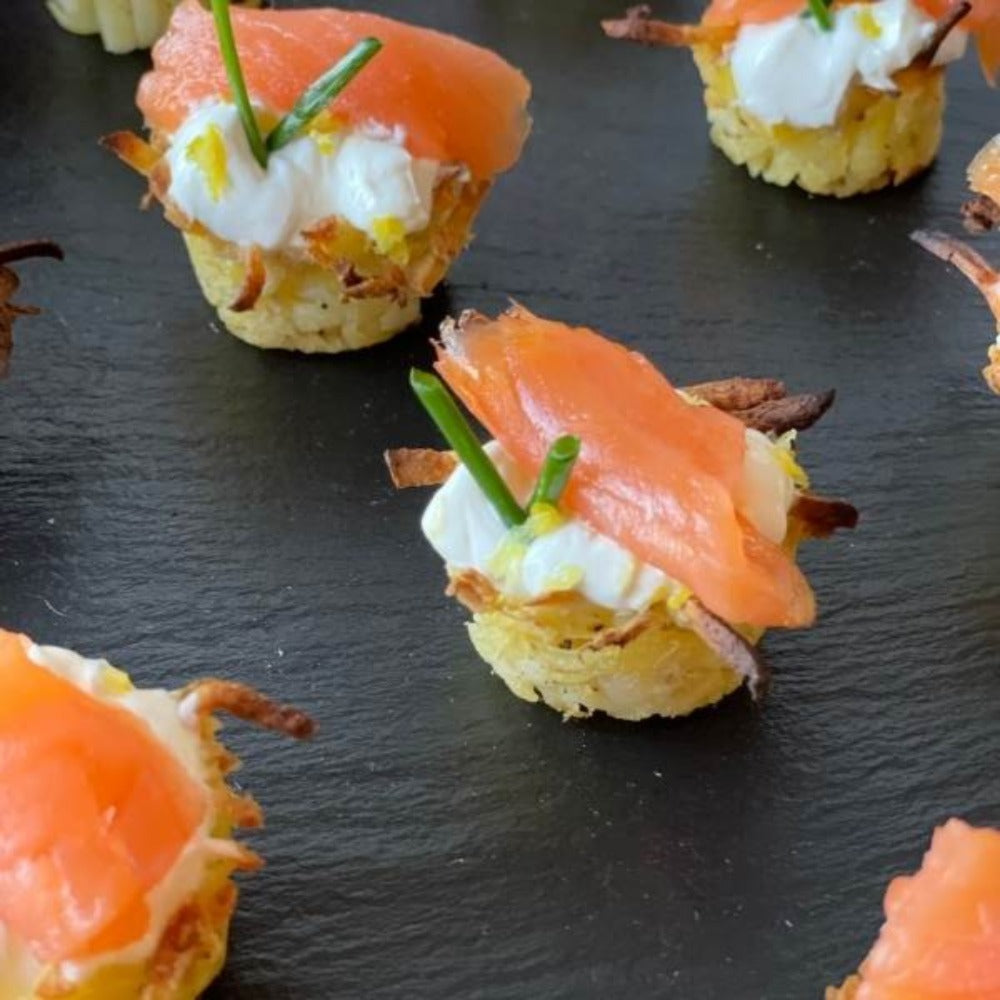 Looking for a fancy appetizer that doesn't take hours to make? We got you. This delicious appetizer combines salty starches and creamy smoked salmon with a bright burst of lemon for a citrusy finish that is sure to please everyone at the party.
Ingredients
1 package shredded hash browns defrosted
8 oz sour cream
1 lemon
4 tbsp chive
Instructions
Defrost bag of frozen, shredded hash browns, If unseasoned, lightly season with salt and pepper. Spray muffin pan with oil and fill each mini muffin with apprx. 1 tbsp of shredded hash browns. Work the hash browns up the sides and make sure bottom is covered with a thicker layer. Bake for 25 - 30 minutes so that hash browns nests are golden brown, and edges are darker brown. Remove from oven and cool, about 10 minutes. As the nests cook, mix sour cream with the zest of one lemon until combined. Remove cool nests from pan. Place one dollop of lemon sour cream in each and top with a piece of smoked salmon. Garnish with chive and serve!