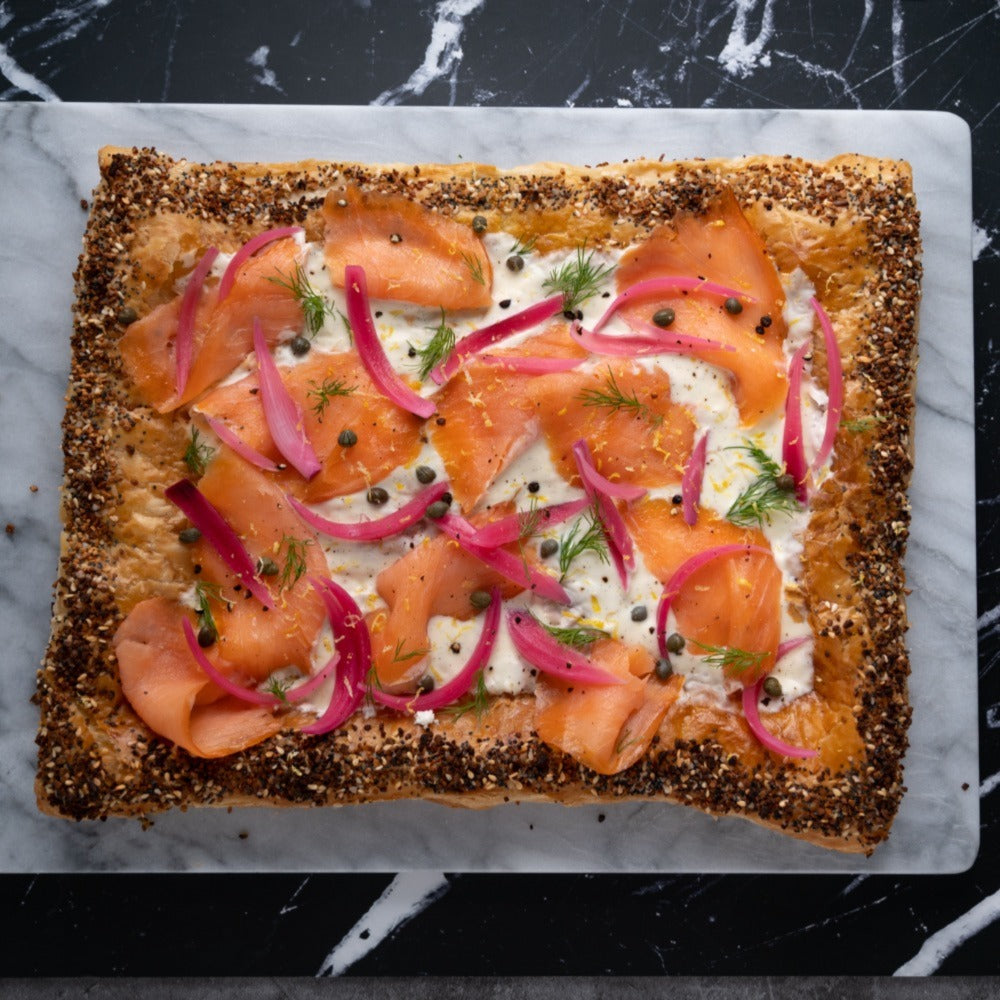 Whether it's breakfast, lunch or brunch, this Smoked Salmon Tart is deliciously easy to make! Using a pre-made puff pastry for the crust cuts down on prep time and allows you to go from oven to table-top even faster. Plus, our Cold Smoked Atlantic Salmon is not only sustainable, it has some of the lowest salt content you can find in smoked salmon which makes this dish creamy and crisp, the perfect blend!
Ingredients
1 sheet puff pastry thawed
1 to 2 tbsp Everything But the Bagel Seasoning
1 egg + 1 tsp water lightly beaten for egg wash
2/3 cup whipped cream cheese
4 ounces  Norwegian Atlantic Smoked Salmon
quick pickled onions
fresh dill sprigs
capers
Instructions
Preheat the oven to 425 degrees. Line a baking sheet with parchment paper. place a layer of puff pastry on the baking sheet. Poke holes all over the puff pastry with a fork. Brush with egg wash. sprinkle the edges of the pastry with Everything But the Bagel seasoning. Bake 20 to 25 minutes, until it's golden brown and puffy. Let the pastry cool slightly. Gently spread the cream cheese over the tart and layer the smoked salmon on top. Sprinkle on the pickled onions, fresh dill, and capers. Slice and serve!